Family Fun in Nova Scotia
If you Google what fun activities to do with families in this Atlantic province, you will find plenty of suggestions, so I won't duplicate them here.  But I will tell you what our family did while we were here for two weeks in October/November. Here is what did for family fun in Nova Scotia:
 Corn Maze at Noggins Farm

(10009 Hwy 1, Greenwich, NS) – our son and his cousins had a lot of fun getting lost in the two corn mazes, being scared in the haunted house, climbing the play structures and enjoying some hot dogs and dessert. It was a lot of fun for the adults as well.

 Trick or Treating on Halloween

If you're in North America on Halloween (and you have kids), you must participate in this fun fall holiday. Since we've been living away from Canada the last few years, our son really missed this sweet-filled, pretend-you're-someone-else, day. It's really heart-warming to see neighbours out and about with their kids, clad in inventive costumes and sharing sweets.  

 Hiking

We are a very active family and hiking is one of our favourite outdoor activities. There are plenty of hiking trails everywhere in Nova Scotia, including inside Halifax. We did a few during our fall stay in Halifax – the Crystal Crescent Beach area, the Frog Pond nature trail, the Dingle Park and a couple others that may or may not have been named. We've been in Nova Scotia several times, but fall hiking has to be our favourite. The autumn colours are magnificent. 

Beaches 

Nova Scotia has many beaches, and regardless of the time of year, they are wonderful to visit. Depending on the season, the reasons for visiting may be different. What we like about the fall (and winter), is that there are almost no people on the beaches this time of year, so you have the whole place almost to yourself. It's great to walk along the shore, watch the waves hitting the rocks and admire the changing colours of the leaves.

 Halifax Waterfront

There are so many things to do there, you might spend an entire day at the Waterfront and not be bored. There is a playground, a boardwalk, plenty of boats to admire, great street food (mostly in the summer though), some good restaurants (the Bicycle Thief, Salty's, Murphy's), gift shops, and so on. You can also take one of several boat tours offered there. Take your pick.

 Running through the vineyards

I do realize this is a funny one to include on this list but it's true. We had stopped for lunch at Luckett Vineyards in Gaspereau Valley, and our son and his cousins spent most of the time chasing each other through the vineyard with the blessing of the owner, Pete Luckett.
These are some of the many things we've done and they were our favourite. What does your family enjoy doing in this province? Tell us about your family fun in Nova Scotia.
BPK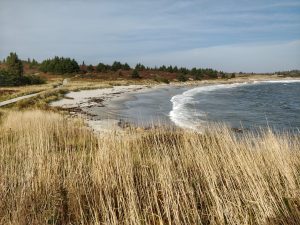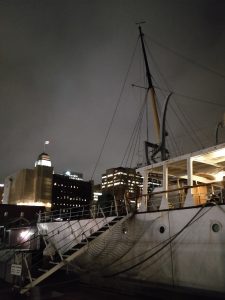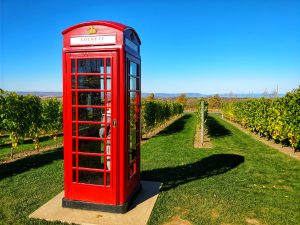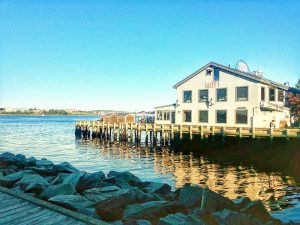 Why not follow our adventures on social media: