Start a blog, they said … 
You know those times in your life, when you have finally arranged everything in its place, your life is running smoothly and you are satisfied with your accomplishments? I don't know about you, but we don't have many such peaceful and self-congratulating periods in our lives. But when we do, we seem to rearrange everything and anew introduce chaos into our lives.
Most of 2017, was such a period of peace and self-satisfaction. That year, we finally felt like our expat life in France had began to make sense and all the puzzle pieces were properly arranged. And do you think we sat on our laurels and enjoyed the spoils of our hard earned peace? Nope. That would be too boring.
Our life had been peaceful until seven months ago. That is when we finally made a family decision to put into action our harebrained plan of starting a travel blog. We've always loved travel and travel we did, but it wasn't until the last few years that we've been traveling with increased frequency. Friends and family encouraged us along the way to start a blog and share our experiences with the world. Somehow, we did not see the appeal of such an endeavour. But finally, in February of last year we had a change of heart. In fact, it was our trip to Morocco that changed our minds for us.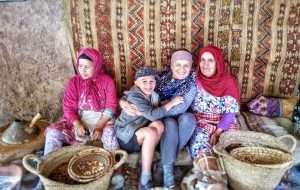 Morocco was our first foray into Africa and we were blown away by it. No matter how many movies or documentaries you see, how many travel photos you stare at on Instagram, nothing prepares you for the beauty and other-worldness of the place. In fact, because of our childlike wonder over Morocco, we decided that perhaps we should start a travel blog.
Long story short, over the next few months, we brainstormed, came up with a loose plan and chose a name we liked for the blog. We registered our domain, built our website and segregated the roles each of us would have. And finally on October 15, 2017 we published our first post.
Since then, as we've been creating, learning and promoting, we have known no peace. Yet, despite all the kinks along the way, we have loved every moment of it. This is our family's latest project. This is our baby.
Our Team of Blog Journalists
We each have a role to play in our blog project. In fact, we each have many roles we play. Pete, my husband, wears many different hats. Besides being our webmaster, researcher and travel hacker, he is our blog's main photographer. You can see our photos on Instagram.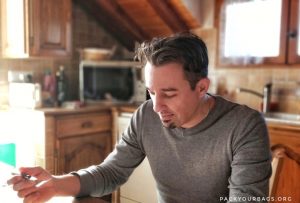 I (Bea) am the designated blog writer, the occasional photographer and the unwitting social media manager. Let me tell you, this is not a good mix of jobs. I don't know about other bloggers, but I do find it hard to focus on writing, when there's nice shiny social media that we need to promote ourselves on. And clearly, if we don't, no one is going to read our blog.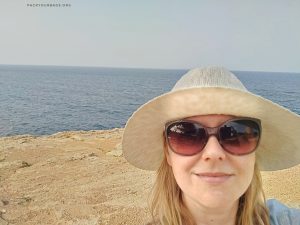 And then there's Kas, a newly minted 10 year-old. His job is to be a kid, a model, and an occasional spokesperson for our travel blog. He does this job only when his fancy strikes him. But when he does it, it is with great enthusiasm.
Changes Coming to our Blog
So, what have the last seven months been like? Well, they've been crazy fabulous. Our blog has been been an amazing project. By no means has it been easy, but we've been having fun with it. Like with everything in life, there have been ups and downs, and sometimes a lot of frustration.
But I want to be honest with myself and with you, our readers. We recently have been taking stock of the last seven months in order to evaluate if we're on the right track. And the conclusion that we have come to is twofold. For one, the last seven months have been a necessary and sometimes painful exercise in trying to navigate the ever-changing world of social media. On top of that I am yet to figure out my writing style (am still trying to find my voice). And two, even though we've learned a ton, we still feel like we have only just scratched the surface. As we have learned, blogging is a journey. We realize we have to go with the flow.
Here is what we have come up with:
We've started a travel blog but it will soon become a

multi-topic blog

. Besides

travel

, we will write about things like our

expat life in France

. We will also write about our experiences as

third culture

individuals,

not just for Kas here in France but also for my husband and myself. We grew up in several countries ourselves and want to share with you what that has been like and how that has shaped us an individuals.
I will also vent about my struggles with using

social media

to promote our blog. This might be a great resource for other bloggers to help them avoid the pitfalls we've endured.
We will also talk about 

books

we've read as long as they are relevant to the other topics I mention above.
Another exciting new idea we are about to introduce is writing about

interesting people

we have met on our many journeys. In fact, I am traveling to Paris very soon to interview an amazing person I admire a lot. Keep your fingers crossed for me. This will be my very first interview of such kind.
And there are other exciting things I have made notes on and want to investigate further before I share them with you.
Final Word
As you can see, we are very serious about our blog, which so far has been an awesome family adventure. We are looking forward to the changes that we are going to implement. These new topics are what our life is all about and we hope to provide useful information for other families traveling with their kids or relocating to other countries, especially France. And we hope our blogging struggles can help others in their blogging journey.
Onwards and upwards!
BPK
P.S. We love to hear from our readers, so please leave any comments below. Don't forget to subscribe to our blog if you haven't already. You will make us a very happy family if you do (scroll below). And if you liked this post, please share with your friends.