I can't believe our travel blog recently turned one! And this is our 50th blog post! Babyhood is officially over and we're entering our toddler years. Haha! I may laugh but that's how it feels. Almost exactly a year ago we started our travel blog after having made the decision a few months earlier. We started with very limited experience. Everything we know today, we have learned by research and trial & error. And if we knew next to nothing about blogging a year ago, today it feels that despite having gained a lot of experience in this wild endeavour, we still have so much to figure out, improve and hone.
And if I am honest, I will tell you that I struggled with what to write for this one year-anniversary blog post. I had a thousand ideas going through my mind for the last couple weeks (our blog officially turned one on October 15 – read our first ever post here). And today, two weeks later I am still no closer to having formulated what I want to say. So I just opened up my computer and started typing. Let's see what comes out.
What we learned in one year of blogging:
Running a Travel Blog is not easy
There are so many components to running a travel blog. You have to write (which I love doing) – and that's a process. I always write a draft and have at least one rewrite after. Preparing our photos is another process. My husband is our main photographer, but both myself and recently our 10-year old also take photos. Maintaining our website is such a huge learning experience. We have to make sure we are doing things right and that things are displaying correctly for everyone, both mobile and desktop users. We're learning about how to write so we can be found on search engines. And this is just very much a summary of what I could say here about blogging. Despite all this work, we are having a blast.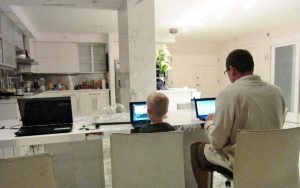 We have a love/hate relationship with social media
Over the last year, we have got to know various types of social media very well. We have five social media accounts: Facebook, Instagram, Twitter, Pinterest and YouTube. The first three we use consistently, Pinterest we need to revamp. YouTube has fallen to the wayside as we have not had time to learn video editing as well as we would like to. Why do I say we have a love/hate relationship with social media? For several reasons.
One – it's very time consuming. Two – there are a lot of "fake accounts" on various social media. Three – some of these big social media companies make it really hard to get followers without having to pay for ads. For example, there's a rumour circulating in the blogging world, that Facebook purposely hides page posts from page followers unless the page pays for being seen. Not sure if this is true, but we always need you guys, our followers to like, comment & share our posts if they are to get better viewership, on any social media platform.
The best way to spread the word about our travel blog is through social media. So we'd love it if you followed us on any of these: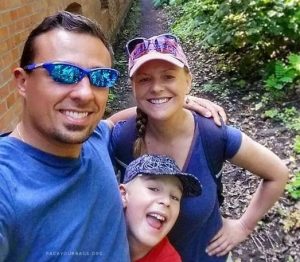 There are kind strangers out there
As we were stumbling in the darkness of the social media less than a year ago, a few kind strangers reached out to us. Let's be honest. It is rather impossible to effectively be social with thousands of people. Nonetheless, we were able to connect with a few kind souls in the blogging world. We received shout-outs on Twitter from fellow bloggers (thanks, Dan! and thank you, Kari!) for no apparent reason, just pure kindness. And this was just as we were starting out and figuring out how to effectively use Twitter. Thanks to these kind strangers, we were able to develop our "tribe" on Twitter.
As well, some lovely family travel bloggers reached out to us. As a result, we have worked on a few collaborations with other traveling families about Italy, our favourite natural history museum in Marseille, our favourite zoos in the world (Miami and Winnipeg). On top of those, we have written two guest blogs. One was about what it's like when you move to a new country.  We were also recently interviewed by a Swiss family travel blog (in English and in Italian).  Oh, and let's not forget, our 10-year old Kas was interviewed for a great family travel blog about his impressions about Barcelona. It is quite a laugh so give it a read.
These contacts have meant a lot to us. The internet can be a big and lonely place. Having made closer connections has been instrumental in encouraging us to go on. And over the next year, we plan on reciprocating the kindness we have received.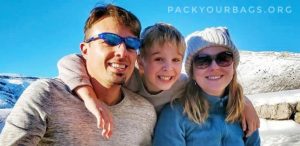 What's Ahead … Maybe
There are a few things we are considering. Keep in mind, this travel blog is our hobby, we work on it in our spare time so expect things to happen at a turtle pace. However, these are the ideas we're tossing around:
We're thinking of coming up with a

mission statement

for our travel blog. Not that we're a business, but we think that having a mission statement will give us more direction and focus.
We are thinking of holding a giveaway in the near future. We have a few ideas of what the giveaway should be but it's still in the idea stage. So stay tuned to our social media – that's where the details will be announced.
People ask us all the time if we get paid to travel or if we travel for free. The answer is no one is paying for our travels but us. Maybe one day we might monetize our travel blog. Why haven't we yet? For several reasons. One – we are still learning about blogging and it feels like we barely scratched the surface.  Two – we wouldn't want to work with everyone who came our way. We would be very picky with whom we would choose to work, if and when the time comes. We feel very strongly about certain values, especially those pertaining to human rights and our planet. So if we don't see eye to eye with a company that might approach up, we would not compromise our values just to get paid or get a free vacation. And if and when we're ready to turn our travel blog into something else rather than a hobby, we will let you know. For now, rest assured, we are not selling you anything.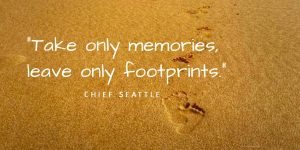 Final Word
So if we're not selling anything to you, why are we blogging? Seems like every blog out there is trying to sell you a product or a service. And that is fine. But we started this travel blog with the idea of keeping a travel journal of our seemingly incessant travels. As well, we wanted to share with you, our friends and followers, our unusual (yet increasingly gaining in popularity) lifestyle which is that of a digital nomad. So stay tuned. We plan on writing in the near future on how we can travel almost all the time, with a school-age child to boot.
Happy First Birthday to our Travel Blog!
BPK
Pin It!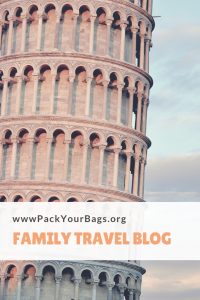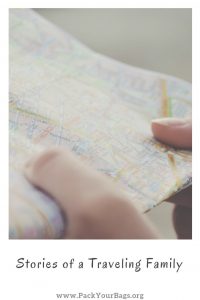 For other wordy posts about us and blogging, check out these: