Until next time, Nova Scotia!
Our third visit to Nova Scotia is drawing to a close. As we take stock of our time here, we realize we are falling in love with this place. At first sight, the sheer beauty of this land takes your breath away. The ocean, the cliffs, the beaches, the forests … Their magnificence is truly spellbinding … and great for the soul. It will be difficult to leave. Until next time, Nova Scotia!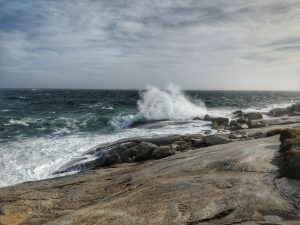 But nature is not the only boon of this corner of Canada. Nova Scotians are some of our favourite Canadians. They are super laid-back. I think it's the constant contact with nature that makes them so zen.
Besides nature and people, there is food and wine. Don't get me started on this topic. We've been eating our way through Nova Scotia and we have only just touched the tip of the iceberg. We have discovered great coffee places, to die-for seafood and great wineries. Check out our previous blog about some of our favourites here.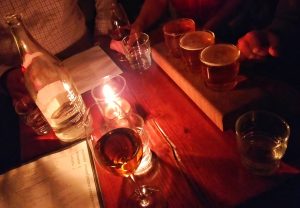 This gorgeous province, surrounded by four bodies of water, has a rich and deep history. Its first inhabitants were the Mi'kmaq until the arrival of French colonists in the 17th century, followed by the British in the 18th. There is a lot of turbulent and sometimes painful history of colonization, expulsion of the Acadians, the arrival of Black pioneers and freed slaves.
Battles were fought over control of Nova Scotia and world wars were waged at its doorstep. And many of the victims of the Titanic disaster are buried right here. Pier 21, the gateway through which many ancestors of today's Canadians have entered this country, is located in Halifax. This may be the second smallest province in Canada, yet its footprint on Canadian history has been tremendous.
In a short few hours, we will be on route to our next destination on the other side of the Atlantic. A new adventure always brings with it the anticipation of thrilling discoveries. But as we leave New Scotland, we know we will be back.
Until next time, Nova Scotia! Until next time, Alba Nuadh!
BPK
Why not follow our adventures on social media: