If you've ever seen weather reports from Canada between November and March, you will think me crazy to be encouraging you to visit Manitoba in wintertime. When I originally wrote this article, Manitoba and large parts of North America were experiencing a polar vortex with dangerously low temperatures. In fact, a few winters ago, Winnipeg endured temperatures of -52 Celsius with the windchill factor included. This almost made me put my writing aside as I pondered the irony of me encouraging you to visit Manitoba during a time of such extreme weather.
But then I thought, no, I can't do that. Manitoba is all about winter and its resilience in the face of extreme weather. Our ability to live in such a harsh climate, and to live well, is what makes Manitobans proud. Being able to endure such low temperatures is our badge of honour. And Winnipeggers have even nicknamed their beloved city Winterpeg. Because hey, if you can't fight it, you've gotta embrace it.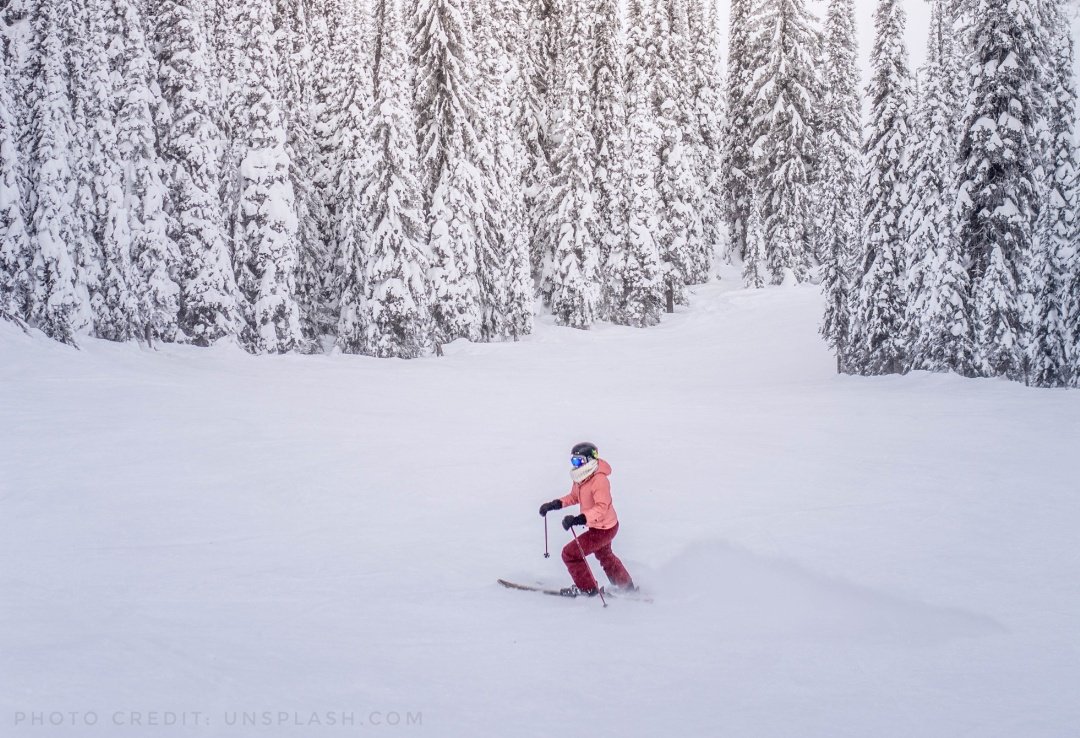 Why You Should Visit Manitoba in Wintertime
I want to talk about visiting Manitoba during winter. Yes, this Canadian province has some of the harshest winters on the planet. Not many inhabited places on this Earth endure six-month winters with temperatures dipping regularly into negative thirties and forties. If you live in a more temperate place, you probably have a hard time imagining life in such a cold place. Sometimes Manitoba is colder than the North Pole and Siberia and almost as cold as the planet Mars. I am not kidding. See for yourself.
So yes, this Canadian province is insanely cold, but guess what? Thanks to that extreme cold, there are some amazing winter activities that are unique to this part of Canada. And I want to tell you about them. So move over, Quebec, Alberta and British Columbia! It's time to shine the spotlight onto this prairie province! And with that in mind, I have divided this post into two parts: northern Manitoba and the provincial capital city of Winnipeg.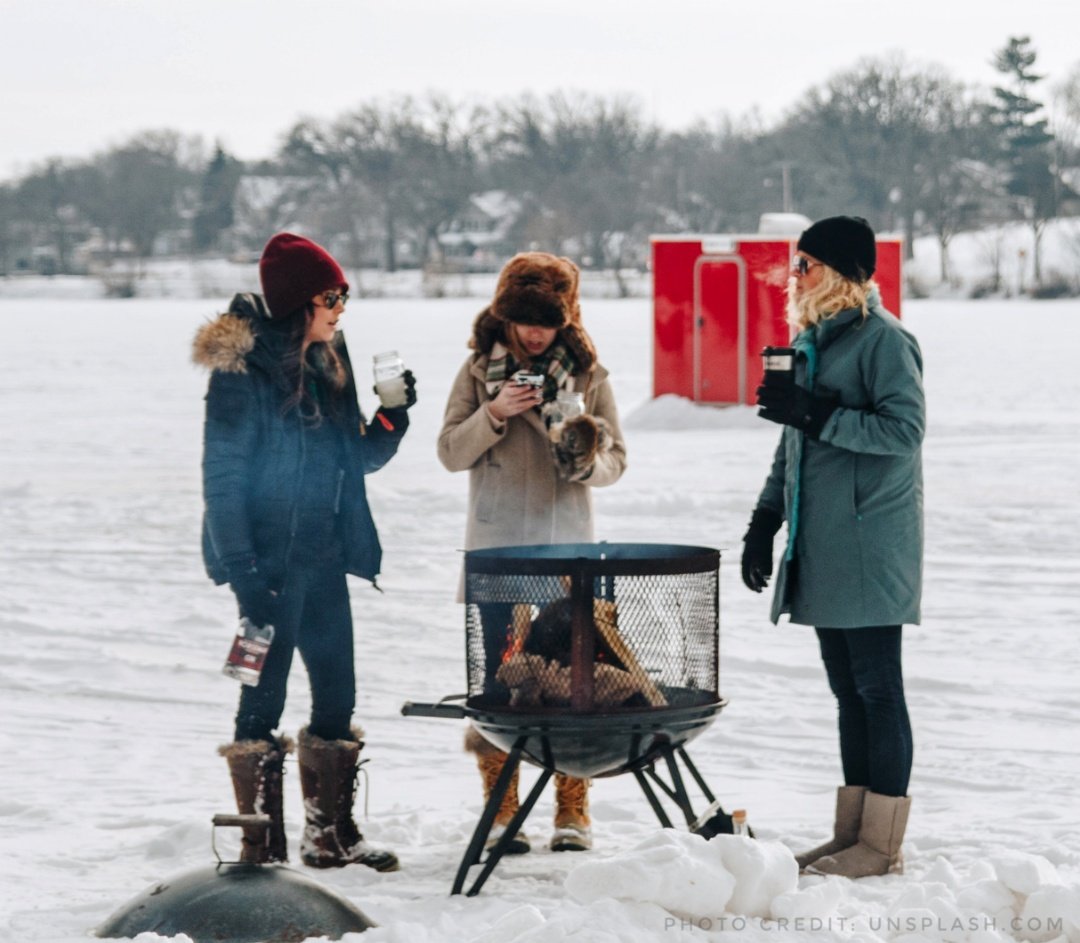 While it's very true that the well known places in Canada are amazing to visit, I think skipping the less known ones takes away from a complete picture of Canada. That is why I want to tell you why you should seriously consider visiting this prairie province in the middle of winter. And by Canadian prairie winter standards, I mean any time from October through March (or even April). I bet you that a visit to Manitoba during winter would make your trip to Canada more memorable. So let me tell you why you should add Manitoba to your itinerary. I have compiled a list of winter activities that are either unique to this province or that are the best in this province.
Without further ado, here are the reasons for visiting Manitoba during winter.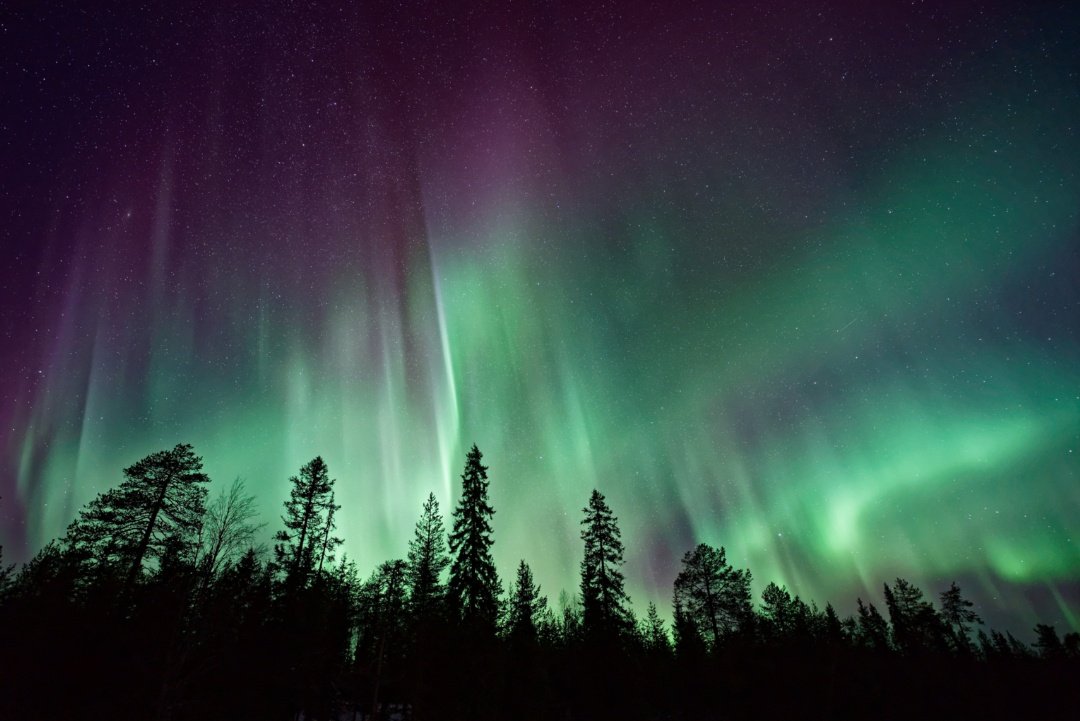 Winter Activities In Northern Manitoba:
Manitoba is the Polar Bear Capital of the World
If you want to see polar bears in their natural habitat, come to Churchill in October or November. This part of Manitoba is one of three largest polar bear maternity denning places in the world! Churchill, a town in the subarctic region of this beautiful Canadian province, on the shores of the Hudson Bay, becomes alive with polar bear activity in the fall. At this time, this salt water bay of the Arctic Ocean begins to freeze over and the bears move from inland towards the shores looking for seals.
This time of year is ideal to see these endangered animals. But don't just show up in town. We highly recommend booking a tour in advance. Polar bears are the most lethal of all bear species and are best viewed with a guide in an armored vehicle. These tours book well in advance, sometimes even months if not a year or two, so plan your trip accordingly.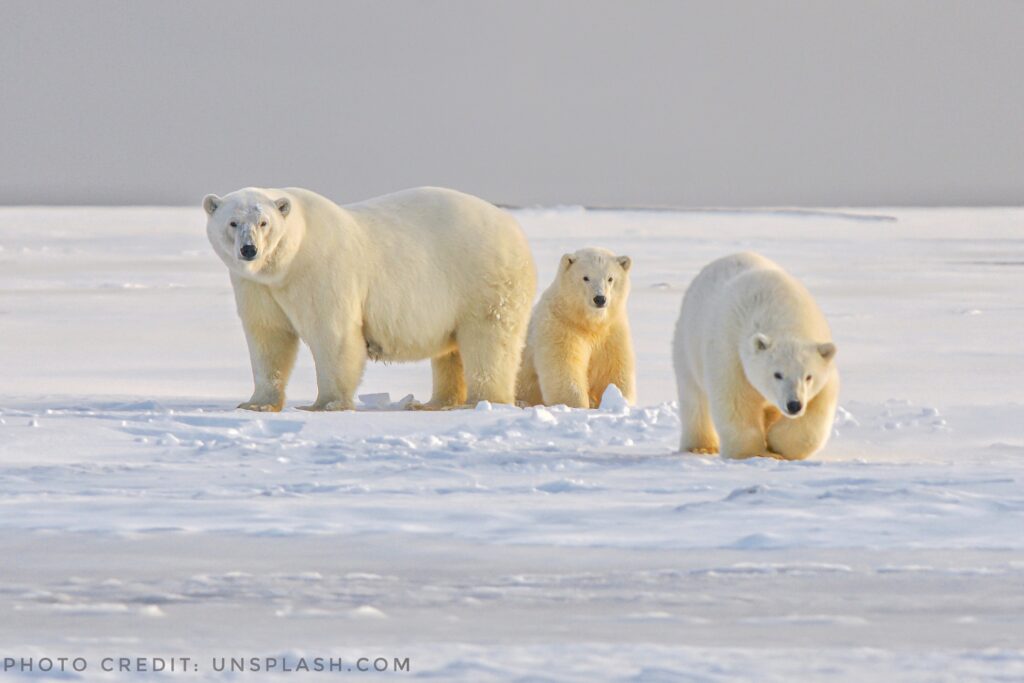 And be vigilant even when just walking around town at this time of year. As far as I know, Churchill is the only place in the world where kids who are trick-or-treating on Halloween have police, park rangers and emergency response workers patrolling the streets for any polar bears passing through. For polar bear safety tips, see this article. And if you need further inspiration to visit the bears, you have to see these images of polar bears taken by photographer Carlos Osorio in Churchill.
Churchill is also home to many other amazing arctic species like the beluga whale. However, the best seasons to catch a sight of these majestic creatures on the Hudson Bay are spring and summer. Brenna Holeman wrote a great article about seeing beluga whales in Churchill.
Manitoba has 300 days of Northern Lights
The best months to see aurora borealis in Manitoba are January through March. But if you are in the province's subarctic region, you will have about 300 chances to see them. That is right. Manitoba's north boasts up to 300 nights of northern lights a year! That's most of the year, folks! What a great reason to head to Churchill! In fact, Churchill is considered one of the top places on the planet to see northern lights.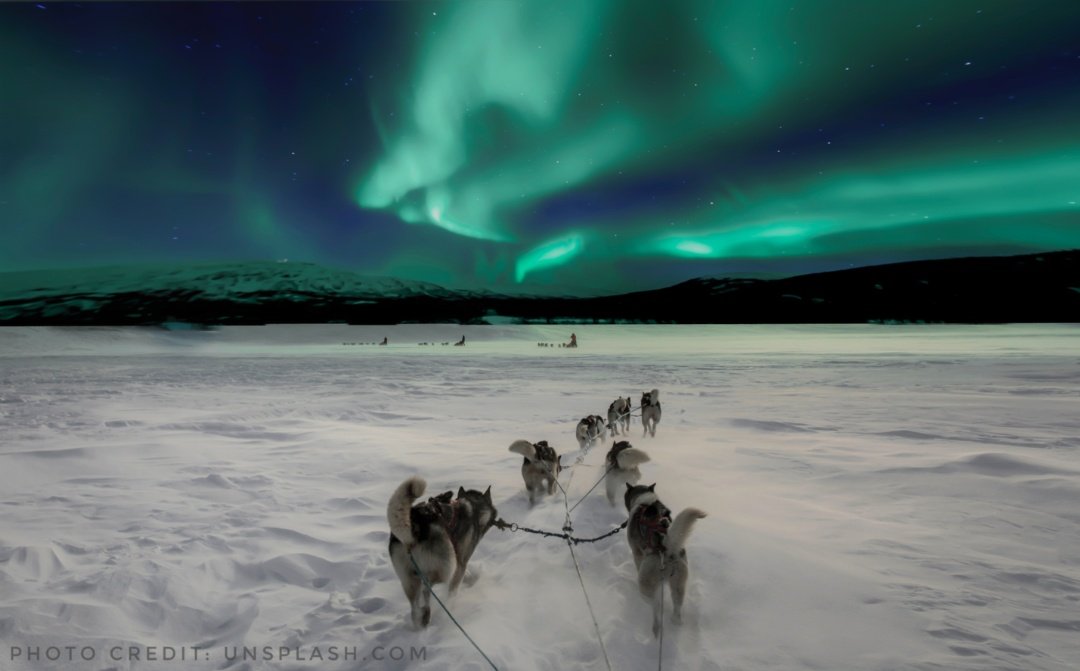 Did you know that when you whistle at the Northern Lights they come closer to you? Some even say that the lights come and dance for you. It may sound like magic but it works. However, according to Inuit folklore, you should never whistle at them as they represent ancestral spirits and should not be disturbed.
Here are the various ways you can enjoy northern lights in Churchill. And if you are a foodie who also likes northern lights, this amazing world class dining experience in Churchill might just be for you.
Manitoba is the Ice Fishing Capital of the World
Manitoba is considered by many to be the ice fishing capital of the world. Its many beautiful rivers and lakes attract the most avid anglers, especially from the US. In this harsh climate, the fish are big and bountiful. If you are after a large specimen fishing prize, Manitoba in wintertime is your place. Some of the best ice fishing is done on Lake Winnipeg. For a list or prime ice fishing locations, check out this article. You will need a licence to fish in Manitoba.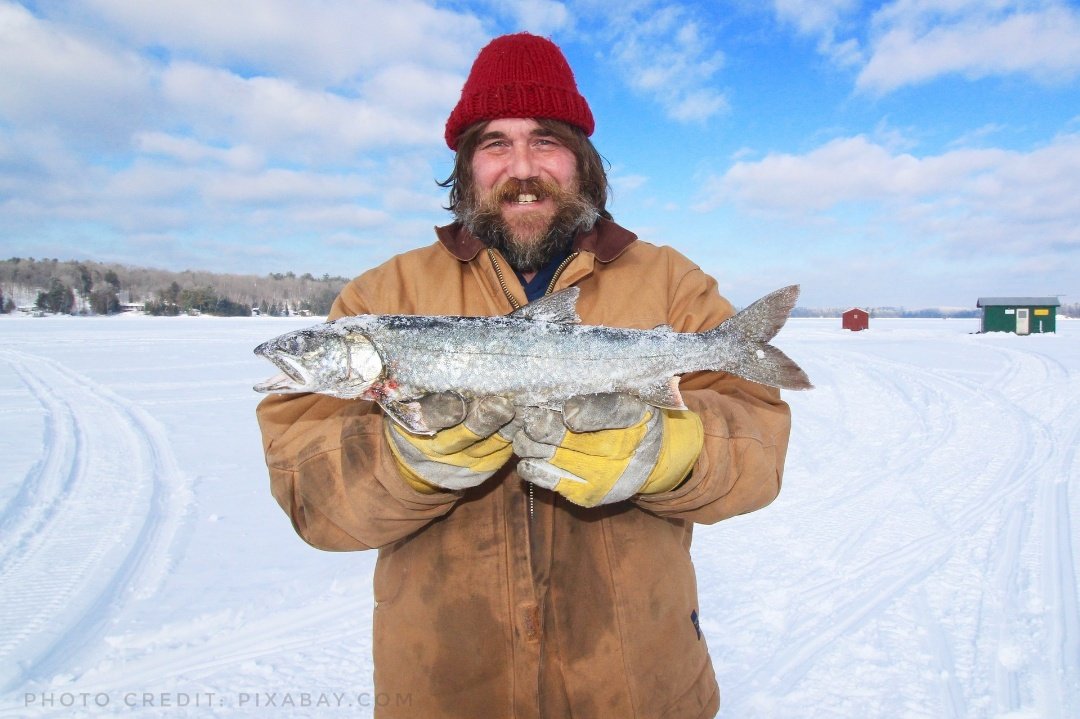 Some ice fishing safety tips to consider:
Fish later in the season when the ice is thick on the lakes (February or March).

Don't go alone.

Dress appropriately. An ice suit with built-in float technology is ideal. Have an ice pick on you at all times in case you fall through thin ice.

Bring a change of clothes.

Have an anti hypothermia blanket on you.

Bring a source of heat.

Ensure ahead of time your cell phone will work in the area you are going to. For one, often the smaller cell phone providers don't have coverage in remote Manitoba. And in very low temperatures, cell phones sometimes cease to work altogether.

Have food, water and a thermos with a hot drink.

Before you go, let someone know exactly where you plan on fishing and when to expect you back.
And quite frankly, if you are driving in Manitoba during winter, you should probably have most of those things in your car anyway. I am not joking. If your car breaks down, you need to keep warm somehow until help arrives.
Gimli Ice Festival
Did you know that Canada has the largest Icelandic population in the world outside of Iceland? And in fact, most of the descendants of these fearless Vikings reside in Manitoba, in the town of Gimli, on the shores of Lake Winnipeg. The community maintains very strong ties with Iceland, the language is well and alive in our province. You can even major in the Icelandic language at the University of Manitoba.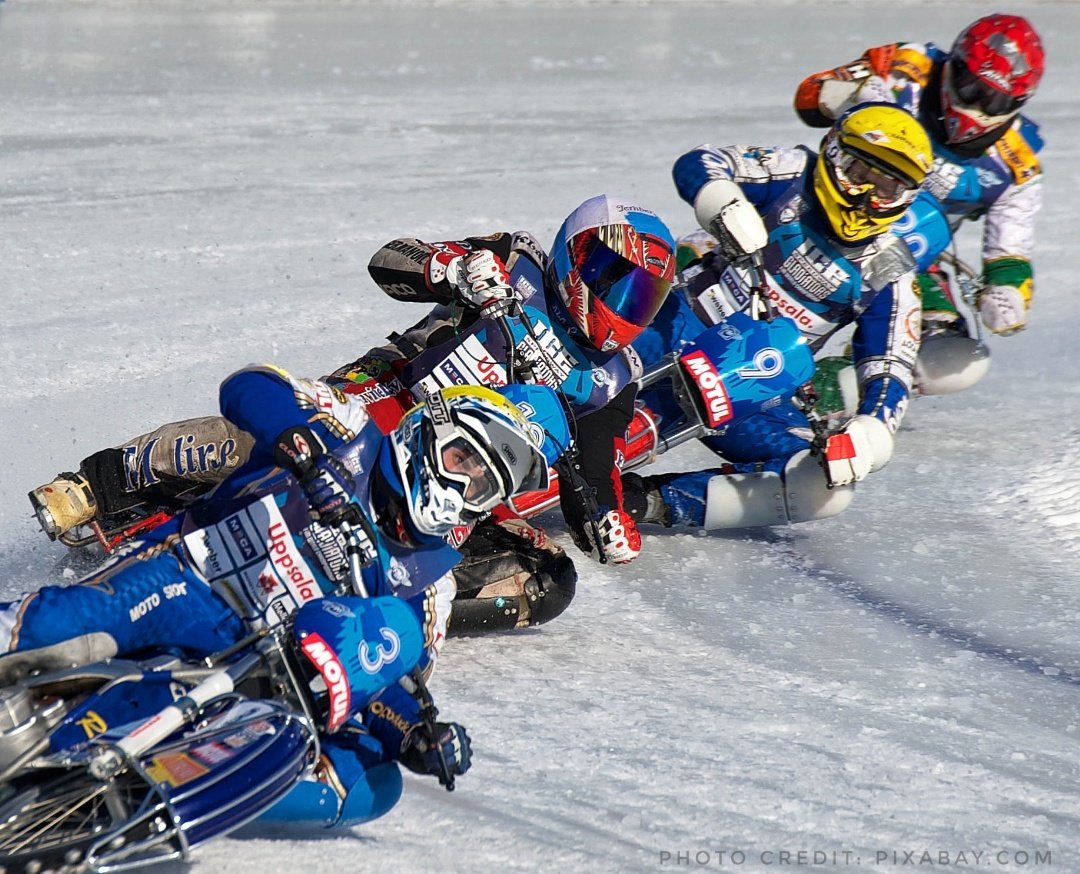 Every March, Gimli hosts an awesome winter festival, called Gimli Ice Festival. Some of the fun activities include car and motorbike racing on ice. There is also ice fishing for kids, an arts and crafts show, snowman competition on the beach, and bannock baking. And there's even a Viking combat.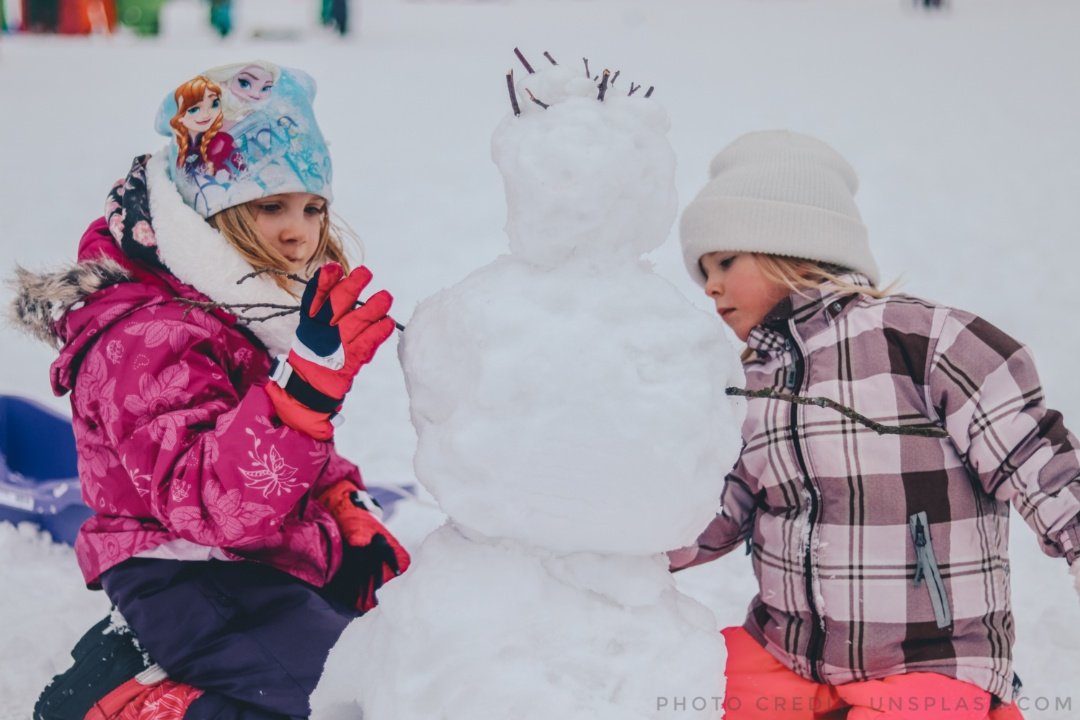 Winter Activities In Winnipeg:
Dine on a Frozen River
Since its inception back in 2013, this surreal experience has been on the top of many world travelers' bucket lists. Once a year, usually in January, Winnipeg chef Mandel Hitzer puts on a culinary show like no other. Along with Winnipeg architect Joe Kalturnyk, he sets up a pop up restaurant on the frozen Assiniboine River at the Forks in Winnipeg. Many great Canadian chefs participate in this amazing enterprise. And it is not just any old dinner. The food is exquisite, world class, worthy of the most fussy foodies.
Back in 2014, the year our family embarked on our international expat and travel adventure, my husband and I participated in this unique Manitoba experience. The guest chef that night was Luc Jean and the food was to die for. The experience of dining under a tent on a frozen river while dressed warmly is unforgettable. And it is for a good cause. The year we attended, chef Hitzer spent 21 consecutive nights sleeping in a tent on the river in order to fund-raise money for several charities.
For ticket information, see this website.
Skate on a Frozen River
Do you like ice skating? Do you like architecture? Well, guess what? You can kill those two birds with one stone in Winnipeg during wintertime. You can rent skates right at The Forks and then you can enjoy one of the longest frozen river trails in the world. Along the way, you can stop in warming huts designed by architects from all over the world. I used to skate there sometimes with a friend during our lunch hour when I worked in downtown Winnipeg.
Festival du Voyageur
Manitoba boasts one of the largest French Canadian populations in Canada. Winnipeg even has a French quarter called Saint-Boniface, which you should definitely visit any time of the year. But in wintertime, you should not miss Le Festival du Voyageur which takes place each February and lasts ten days. This festival celebrates the French explorers' fur trading culture, the Métis culture and all things winter.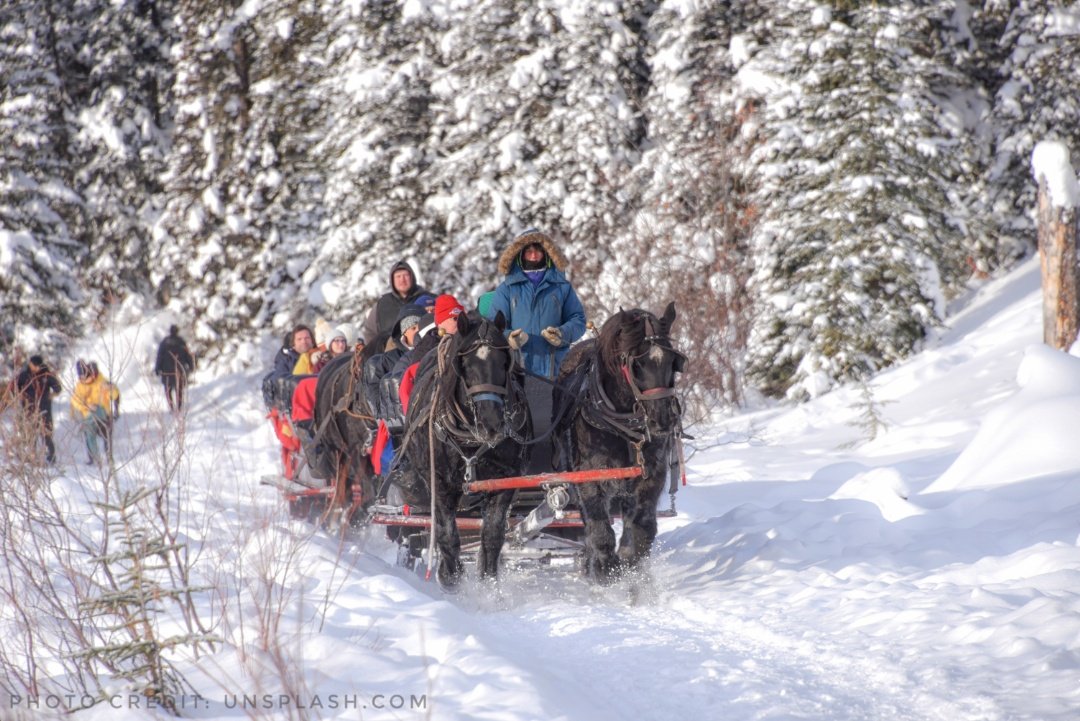 So what can you expect at the festival? Well, definitely come hungry, because you need to taste some amazing French Canadian dishes. Yep, there is the all time Canadian favourite: poutine (you know, French fries covered in gravy and cheese curds). Let's not forget beaver tails (no, not real beaver tails), just a really amazing Manitoba dessert. And there are plenty of things made with maple syrup. But there are also many other amazing foods. On top of that, some Saint-Boniface restaurants serve typical Métis and French Canadian dishes during this time in the spirit of the festival.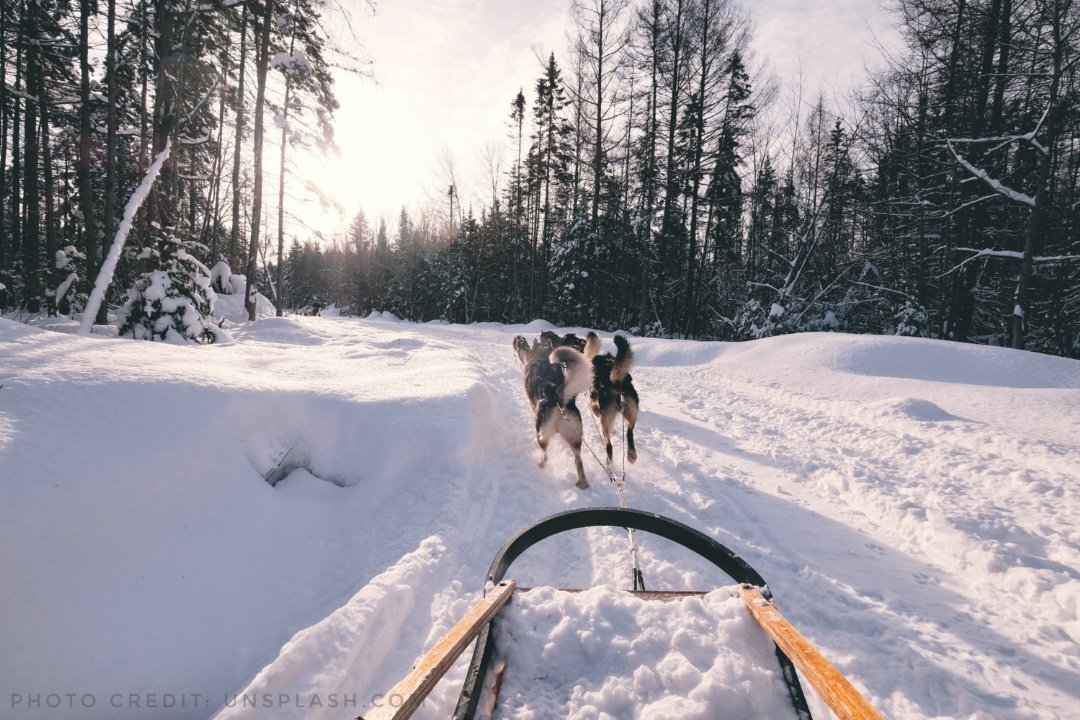 Besides food, you can enjoy traditional Voyageur music and dancing. And some of the other events to look forward to are: a beard-growing competition (how do you think the Voyageurs kept warm?); a cheese-carving competition (if there are French people involved, there's gotta be cheese). Also, there is a chocolate carving expo. Yum!
There are also dog sled rides. What kid would not enjoy that? There is also a fiddling contest and a pow wow complete with traditional First Nations drums, songs and dances. There are also horse-drawn carriage rides, and a wood carving challenge. Yep, there's a lot of carving, as you can see. And I've only listed a few things here.
I should mention, this is one of the largest winter festivals in Canada and therefore most of it happens outdoors. And it's really, really cold in February. So, dress super warm.
Spend a day at Thermëa
After you enjoy all the outdoor activities I told you about, you will need to warm up in a sauna. Winnipeg has several amazing world class spas, but I will focus on Thermea, because it is a Nordic-style spa, perfect for Manitoba's harsh climate. Now, let me begin by telling you that this place did not exist when we were living in Manitoba, so I never got to enjoy it in wintertime. But every time I visit, which is usually in the fall, I am there. This place is open every day of the year except on Christmas Day.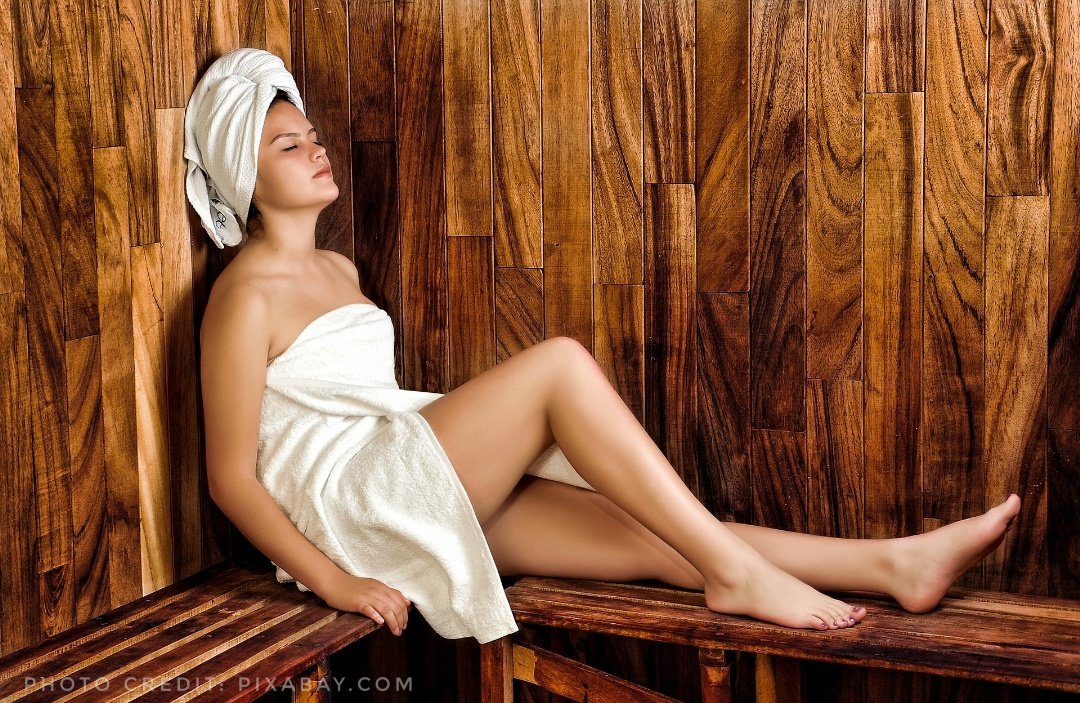 Thermea specializes in the thermal cycle that originated in the Nordic countries. The thermal cycle has three steps: hot, cold and rest. You need to repeat this cycle three times. The benefits for physical and mental health are many. I personally discovered this cycle to be a great remedy to alleviate jet lag. I wrote about it here.
Now, be aware, that you will be outdoors in your robe and flip flops walking between saunas. You can even nap outside in a heated hammock, so do bring a warm hat. There is a restaurant on the premises if you want to spend an entire day at Thermea.
For other cool things to do in Winnipeg, see this article where I was interviewed by a Swiss family travel blog.
Important Info about visiting Manitoba in wintertime:
What to wear in Manitoba in winter
I think I have established that Manitoba has one of the harshest winter climates out there. This means you have to dress warmly. And when I say that, I mean, the temperatures in this Canadian province can dip to levels dangerous to humans. So be smart about how you dress. Here is a list of must haves if you are going to enjoy outdoor activities in Manitoba during wintertime:
Thermal underwear

Wool socks

Snow pants

Fleece top

Parka with a hood or another type of extreme cold weather jacket

Winter boots for extreme temperatures (when buying boots in Canada, the temperature threshold is usually on the label)

Hat, gloves & neck warmer
Don't worry if you don't look cool. This isn't about fashion, it's about safety and survival.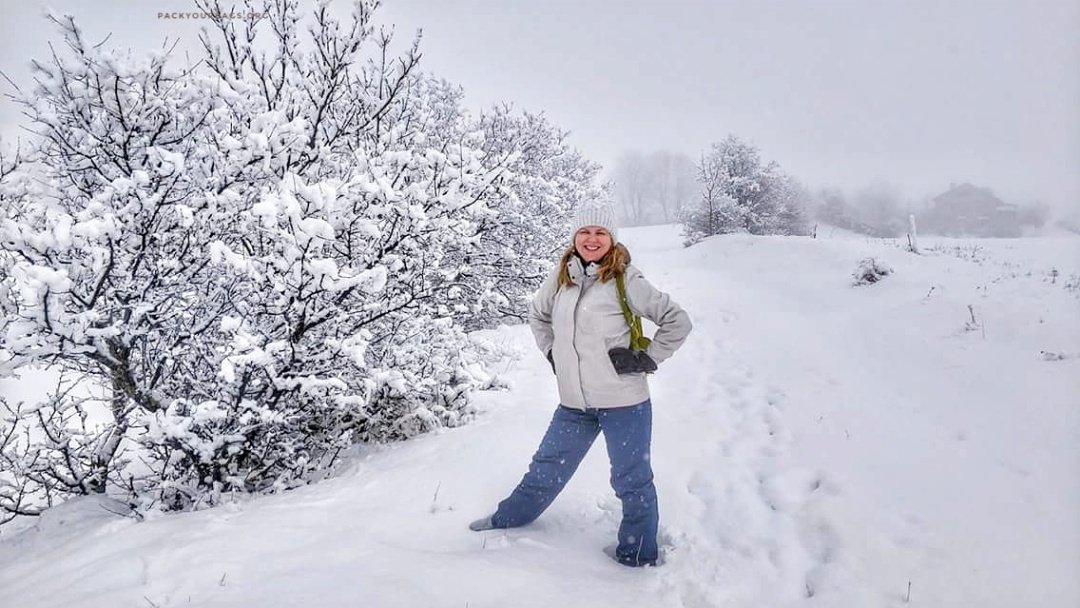 How to get to Churchill in wintertime
Well, you can't drive to Churchill, as there are no roads past Thompson, Manitoba. So you really only have two options:
By train: You can take a train from Winnipeg to Churchill. But the train ride takes two full days (Manitoba is huge) … You can buy tickets here.
By air: The flight is two hours from Winnipeg and this is the airline that can take you there.


Some Manitoba facts
Manitoba means "the straits of the Great Spirit" in dialects of Cree and Ojibway languages. It is cozily tucked between the provinces of Ontario to the east, Saskatchewan to the west and the territory of Nunavut to the north. Manitoba's population is 1.3 million and a bit over half of this population lives in the capital city of Winnipeg located about 110 km north of the Canada-US border.
While the other two prairie provinces, Alberta and Saskatchewan are landlocked, Manitoba's north lies on the shores of Hudson Bay. This salt-water bay is technically a sea and is considered to be part of the Arctic Ocean.
Manitoba's territory is huge at almost 650,000 square kilometres. So you can imagine how sparsely populated it is when only about 573 000 people live on its lands beyond Winnipeg. Outside of the province's capital, the landscape is all wide-open spaces, horizon as far as the eye can see and big sky.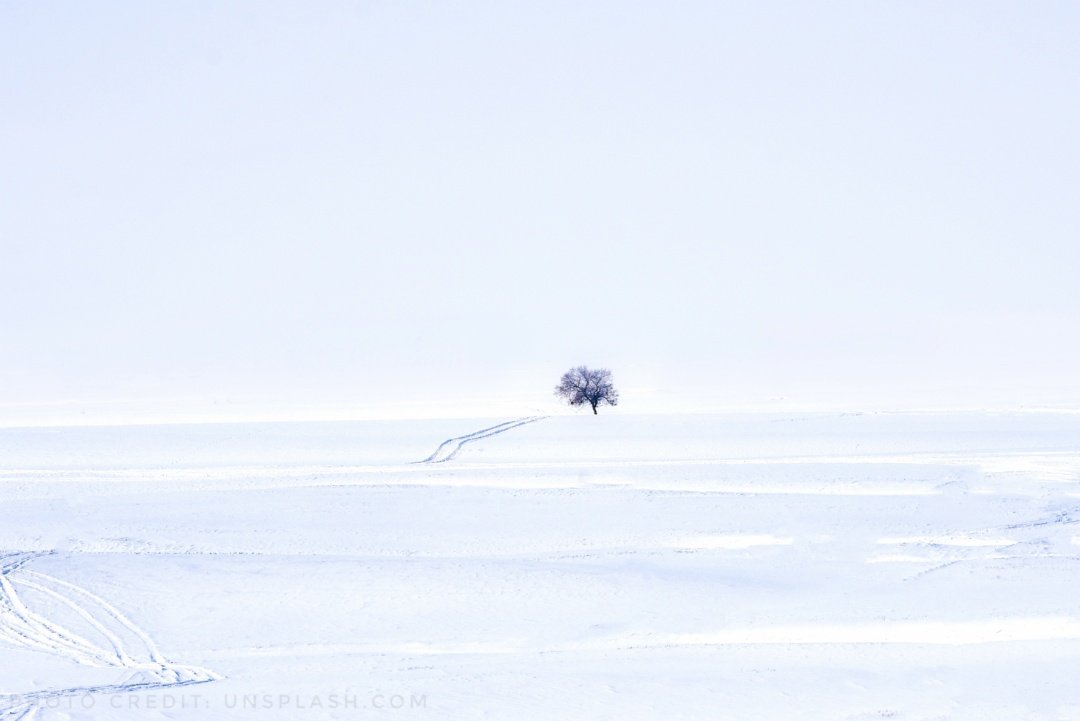 Being so large, Manitoba possesses not just one but two different climate zones. The climate in the south of the province, where Winnipeg is located, falls under the extreme continental climate where winters are long and freezing and summers are short and hot. The northern part of the province, where Churchill is located, falls under the subarctic climate zone. Here winters are even longer and harsher, and summers are very short and never hot.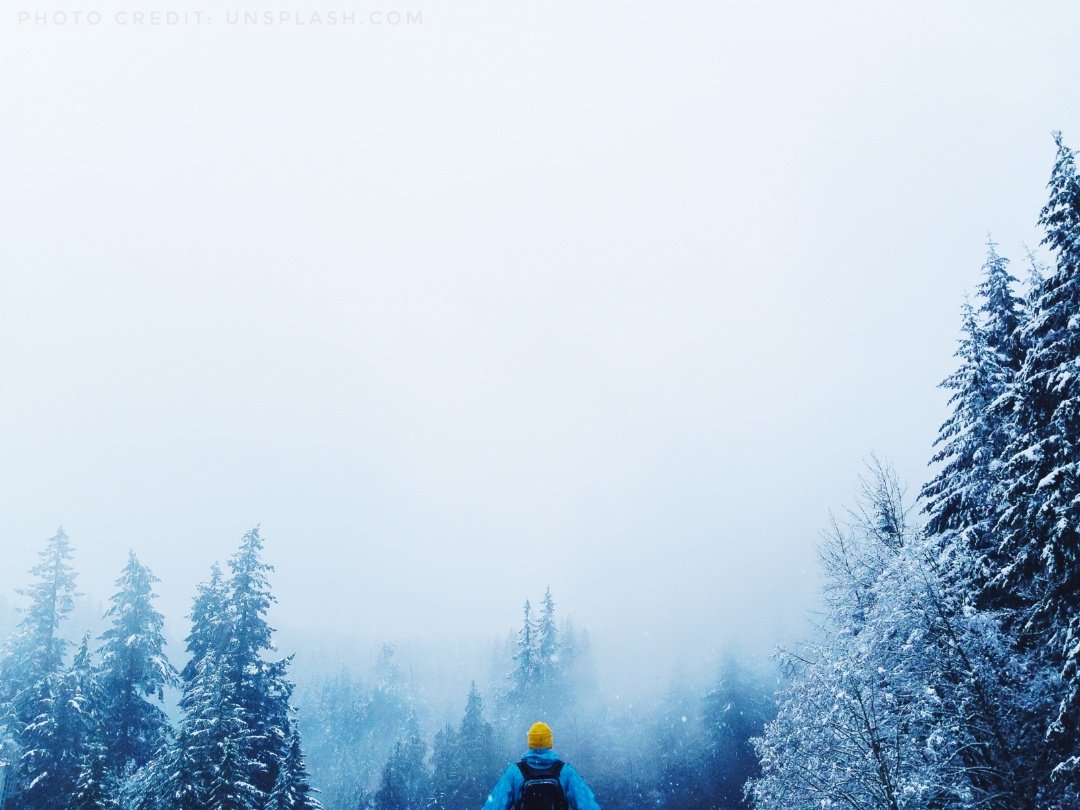 Final Word on visiting Manitoba during winter
A visit to Manitoba in wintertime is not for the faint of heart. It is for those with an adventurous spirit and those who wish to experience some unique winter activities. And who knows if some of the things on this list will even be possible to do in the future? The polar bear population is decreasing at a rapid pace, so perhaps this is one of the last chances to see these majestic animals in their natural habitat. So put on your snowshoes, and let's explore the great white north, shall we?
Happy travels! And keep warm!
BPK
Pin It!