12 Reasons Why We Love Canada
Even though we have spent the last few years away from Canada, our love for this country has not diminished. In fact, it may have even grown stronger. They say, absence makes the heart grow fonder. And guess what? Being away from Canada, sure makes us miss it more than we ever thought possible. We have compiled a list of 12 reasons why we love Canada so much. Here it goes:
Nature in Canada
Canada has to be one of the few places in the world where large parts of the country remain undisturbed by human civilization. Being the second largest country in the world by size, the variety of landscapes and climates is immense. You've got the Pacific Ocean on one side, the Atlantic on the other, and the Arctic Ocean in the north. In between, you've got mountains and lakes (some as big as a small sea), forests, glaciers, you name it. We've got caribou, polar bears, grizzlies, moose, and possibly Bigfoot.
Canadian Cities
Canada has some of the world's most amazing cities. The most obvious ones come to mind: Toronto, Vancouver, Montreal. But there are plenty of others that we love. We're partial to Winnipeg where our son was born and where we have spent countless winters fighting the elements and many summers swatting at mosquitoes. But what doesn't kill you, only makes you stronger! We also fell head over heels for Halifax, where you can hike in the middle of the city and still somehow completely get lost in nature.
Canadian People
It's a running joke in the world that Canadians are nice, maybe even too nice. That we say "sorry" all the time (which we do). Sorry about that! But being away from Canada, we have learned, that this is in fact 100% true. There may be plenty of nice people out there in the world, but none rival the niceness of Canadians. We hear this everywhere we go. The Canadian population may be small, but our reputation precedes us. Our Canadianess has saved us many a time in our travels and expat life. Rules may have been bent to help us out. Some red carpets may have been rolled out for us from time to time. Basically, karma is real and it pays to be nice. We've felt the love for Canadians wherever we go.
Canadian Maple Syrup
I should have probably put this on the top of our list. Who does not love maple syrup?! It is the nectar of the gods, the elixir of life, it is our Canadian ambrosia. We have not realized how much we would miss it being away from Canada. So after bringing back tiny bottles of the liquid gold from visits to Canada, we finally broke our own rule of never checking a bag again and we stocked up on some 1L monsters from Costco.
Canadian Ice Wine
What can be more romantic than making wine from grapes bitten by the first frost while still on the vine? How Canadian is that? Yes, perhaps the ancient Romans take the credit for the accidental discovery of ice wine. And perhaps the Germans have dabbled in Eiswein. But, it is Canada who has perfected the art of ice wine. And as we discovered on our last visit back home, you can get ice wine mixed with maple syrup. Whaaat?! Yes, please! Of course, we stocked up.
Canadian Food
France, Italy, Japan and others may dominate the world of haute cuisine, but Canada wins in the hearty ribsticking department. You must have heard of poutine? The greasy French fries, drowning in gravy and overladen with curds of cheese? This is a perfect antidote to a night of ice wine overindulgence. Or how about a beaver's tail? No, it is not a real beaver's tail. We could not possibly harm a Canadian mascot! A beaver's tail is in fact a fried dessert, shaped like a beaver's tail, topped with anything your heart desires and hopefully doused generously with maple syrup. And if you're on the East coast of Canada, you must indulge in a lobster roll.
Canadian Music
Canada has given the world so much musical talent that I don't have room to list everyone here. But I will try anyway and in no particular order: Joni Mitchell, Susan Aglukark, Gordon Downie, Michael Buble, Shania Twain, Buffy Sainte-Marie, Celine Dion, Leonard Cohen, Neil Young, Drake, K.D. Lang, Nelly Furtado, deadmau5 and yes, even Justin Bieber. That's not even scratching the surface. But those are the world famous ones. I've been discovering amazing Canadian musicians, less known globally, even though they should be topping the charts the world over. Lately, I am constantly listening to Frazey Ford from Vancouver, The Dead South from Regina, Rosie and the Riveters from Saskatoon, Lindi Ortega from Toronto. I have always loved Chic Gamine (Winnipeg/Montreal), Begonia (Winnipeg), Imaginary Cities (Winnipeg). And there are so many more!
Canadian News
A pretty typical news story in Canada:
The Canadian Spirit
My husband and I were not born in Canada. We arrived as kids with our immigrant parents. But Canada has never made us feel like we didn't belong. Canada is a country of First Nations, newcomers, immigrants, refugees, gay or straight, Francophone or Anglophone, multilingual, multicultural. Every single one of my Canadian friends is of a different background, has parents with different accents, practices a different religion, or none at all, and we are all the closest of friends. I was not born in this great country, yet I don't feel like I belong anywhere else as much as I do here. Canada makes me feel safe, 100%. Canada celebrates differences instead of vilifying them.
Hockey in Canada
OK, maybe hockey should have been first on the list. The whole world knows hockey fever runs through Canadians' veins. We love hockey and we have many varieties of it. We have ice hockey, ringette, field hockey, roller hockey, ice sledge hockey, air hockey, floor hockey, grass hockey, street hockey, pond hockey, backyard hockey. Any hockey you can think of, we have it. Every winter, you can hear the metal of the skates on ice somewhere around you as a game is taking place. And perhaps nowhere is the love of hockey as pronounced as in our hometown of Winnipeg. We were there when the Winnipeg Jets left for Phoenix and the city was left without an NHL team for 15 years. And we were there when the Winnipeg Jets returned. The feeling of elation was indescribable. You don't fully understand what Canada is all about until you understand how important hockey is. It's pretty much up there with maple syrup.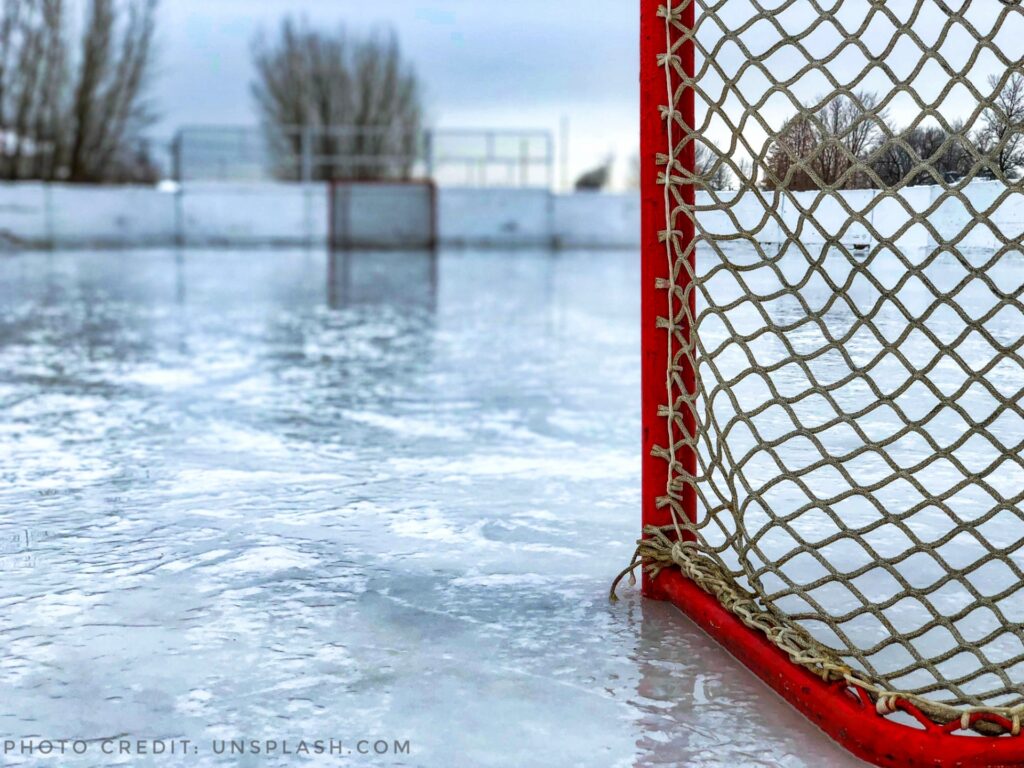 Canadian Winter
Everyone knows Canada is damn cold. Winters are long and brutal. But Canadians are not afraid of them. We embrace them. Snowstorm in May? Bring it on! Minus 45 Celsius and schools are still open? You know it! And in our province of Manitoba, where winter lasts minimum six months, we know how to celebrate winter. In 2008, we made it to the Guiness Book of World Records for the longest naturally frozen skating trail in the world. We host dinners on ice for charity, just because or to watch northern lights.
Canadian Summer
We love our summers! They may be short but we celebrate them like nowhere else. After a brutal winter, you will find Canadians doing these activities: lunch outdoors, backyard BBQs, boating or fishing in our beautiful lakes, or camping in our many breathtaking provincial parks. In fact, I am pretty sure, no self-respecting Canadian will read this blog post until September, as they are busy enjoying summer right now.
Pin It!
For our favourite posts about Canada, check out: