There are not many countries in the world, which you can just waltz into and sightsee efficiently on a walking tour in one day. Well, Vatican City is one of those places and definitely merits a visit. If you are already in Rome, there is no excuse for missing this microstate.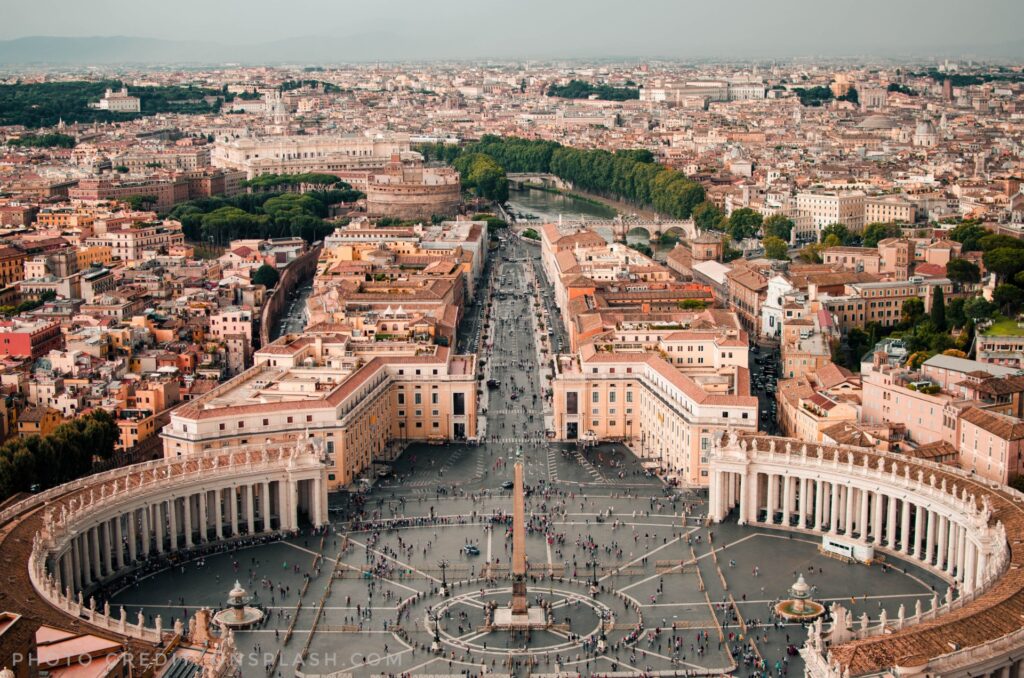 It is an unusual country for several reasons. First reason – it is a country! Second – it is the only state landlocked within a city. It is surrounded by Rome on all sides and ruled by its Bishop, currently Pope Francis. It is the smallest country in the entire world both by size and population. The latest population estimate was roughly a 1000 inhabitants out of which only about 30 were women.
Vatican City: an efficient day-tour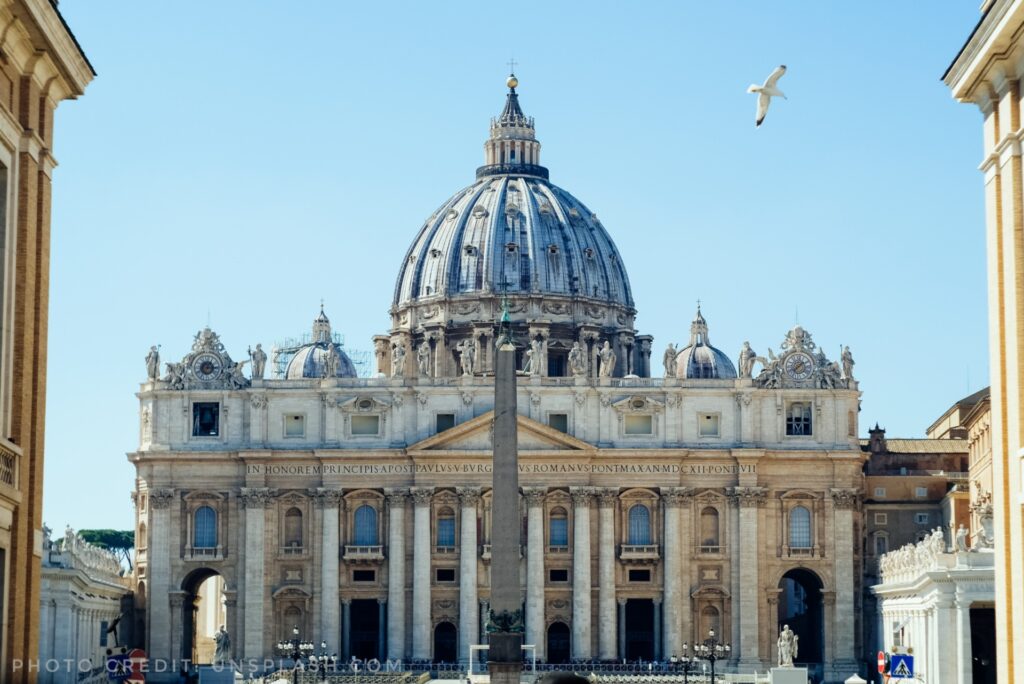 When to go
:
Go in the morning to avoid crowds and minimize waiting if you haven't pre-purchased tickets. The Vatican Museum and Sistine Chapel close at 4:00 PM so it's another reason to make it early. St Peter's Basilica is open till 6:00 PM so if you come in the afternoon, head to the museums first and leave the basilica for last.
How to dress
:
The Vatican has a dress code. Don't do what I did and assume you know how to dress for the occasion. Having grown up Catholic, I thought I was pretty knowledgeable about this aspect. I assumed I was safe with a somber-looking black dress with no sleeves and knee-length. But alas, I was wrong. Whether you are a man or a woman, no one at the Vatican wants to see your knees or shoulders. You will be waved away from the security/dress code line and sent to the gift shop to purchase something to cover the offending body parts with. Don't waste your time looking for fashionable shawls there. You will have to settle for scarves with Catholic symbols and faces of the Pope.
And for practical reasons, wear comfortable walking shoes. You will do nothing but walk on this tour.
How to get there
:
Whatever you do, avoid driving there if possible. There are many limited traffic zones and fines for entering them, so it's best to take a taxi or public transport as close to the entrance of the Vatican City, then walk in. Unless, of course, you purchased a tour with pick up from your hotel. No entrance visa required for this country!
Costs
:
We usually pre-purchase most tickets for big attractions online. This time, however, we did it on the spot and it did not feel like we wasted time. We do realize we just got very lucky, as we have heard stories of people waiting for hours in line. We definitely are big proponents of always checking out what you can find online and if possible, purchasing tickets ahead of time.
St Peter's Basilica is always free of charge. There are free days for entering the Vatican Museums and the Sistine Chapel. Children under 6 years of age are always free. And there are discounts for multi-child families. Here is a link to the Vatican's official website listing all sights, prices, packages and practical information.
Vatican Museums, Sistine Chapel & the Vatican Gardens
:
Go here first. If you pre-purchase your ticket online on the Vatican's website, you will pay a €4 fee, but it may be well worth it. We were lucky that the day we arrived was not busy, but the internet is full of stories and photos of tourists waiting for hours in blistering heat just to get in. Currently, the price to enter the Vatican Museum and the Sistine Chapel is €17 for both for anyone over 6 years old. If you want a guided tour of the Vatican Gardens, it is €33 (lasts about two hours). In the price of this ticket, you also have included the Vatican Museum and the Sistine Chapel. But book for the morning, because they close at 4 PM and are only valid for the one day.
St Peter's Basilica
:
This basilica is one of the holiest sites in Catholic tradition. It is believed that St Peter who is also considered the first pope, is buried here. This church was designed, amongst others, by Michelangelo. If you're on a tight travel budget, St Peter's is free of charge.
If you also plan on visiting the museums and the Sistine Chapel, go see them first. They close before the basilica. Also, since you will have gone through security in the museums, you will just enter St Peter's Basilica without much hassle.
But if you go to the basilica first, you will have to wait in two lines. Once you enter St Peter's Square, you you will need to line up to get a free ticket. After you obtain a ticket, a second, quicker-moving, line awaits you. This one is for security reasons and dress code.
Audience with the Pope
:
We did not do this but you may want to. Even though it is free or charge, you still need tickets. The audiences are not given every day, so if this is important to you, plan your visit accordingly.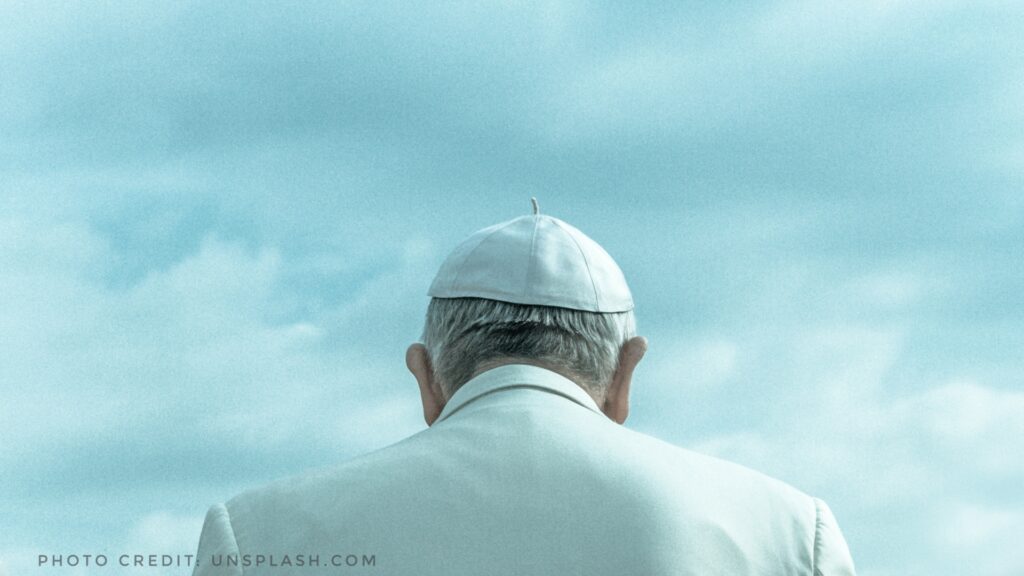 Is the visit to the Vatican worth the cost and time? Absolutely. What you get for the prices of the tickets is more than worth it. And make sure you plan your day well. Gather as much information beforehand, pre-purchase your tickets, and if you're not doing a guided tour, bring your own guidebook or notes so as not to miss important milestones of your tour.
Pin It!