What the heck is Andorra, you might ask? Not everyone is aware of the existence of this tiny country in the Pyrenees, cozily tucked between Spain and France. But since our family has an uncommon obsession with tiny European countries, we decided to take a side trip to this curious microstate on one of our road trips. We have now visited a few tiny countries in Europe including Luxembourg, Malta, Monaco and Vatican City and Liechtenstein.
Is Andorra worth visiting?
What the heck is Andorra?
Andorra is over a thousand years old and it's a co-principality, meaning it's co-ruled by the Bishop of Urgell (Catalonia) and the President of France. Technically, it's an independent country with its own parliament and the two co-rulers are merely figure heads. If you paid attention in history class, you will recall that monarchy in France ended when Louis XVI was arrested and later met with a violent end. So the fact that the President of France gets a noble title more than two centuries after nobility was abolished in France, is a funny thing (to us at least). Who knew Emmanuel Macron was a Prince? Hmmm …
Andorra is a curious tiny country
There are many interesting things about this tiny country. Though its population is only 77 000, Andorra has its own army, although only ceremonial in nature. The official language is Catalan, but you will get on very well if you speak Spanish, French or English. Even though this microstate is not a member of the EU, they have adopted the euro as their currency. This principality is also a tax haven, so if you have a problem of too much money, you might want to consider moving there.
Andorra is not in the Schengen zone but for practical reasons you don't need a visa to enter it. However, when you leave, you may be stopped for a quick chat with French or Spanish border officials. They will want to know what you bought on your visit to determine if you should pay duty. Here is a list of curious things about this tiny country.
All curiosities aside, our reason for visiting Andorra was a reconnaissance mission on our way to Spain. We wanted to see what this country was all about and would we want to come back there for a longer stay in the future. Here is what we found out:
Shopping in Andorra
If you love shopping and not paying duty on it, Andorra is your place. In fact, Andorrans love shopping so much, they even have a shopping festival. So if you are a shopaholic, Andorra is the place for you.
Hiking in Andorra
We love hiking! We had a long list of hikes to choose from but we only had two days, so we had to pick. The first day, we hiked a trail called Anella Verda (or the Green Ring). This is a trail that is quite easy and great to do with even very young kids. And you can see the city of Andorra La Vella from above as you walk this trail. For our second and last day, we chose the Llac d'Engolasters trail. What's nice about this trail is that it is by a lake.
Mel i mató
This is a Catalan/Andorran dessert made from honey and soft goat cheese. Sometimes it is also served with walnuts. A waiter from a restaurant where we ate one day, recommended it. It looked rather pitiful as a dessert, but don't let looks fool you. It is to die for! Definitely one of the best desserts we've ever eaten and easy to recreate at home.
Skiing
 

in Andorra

The average elevation of Andorra is just under 2000 m and its climate is alpine. This makes it a good place for winter sports. Since we were there in early fall, we could not partake in skiing. However, we may return to check out the slopes. We have skied in the French Alps and in the Atlas Mountains of Morocco but we are always on the lookout for different places to ski. Check out this article about skiing in Andorra.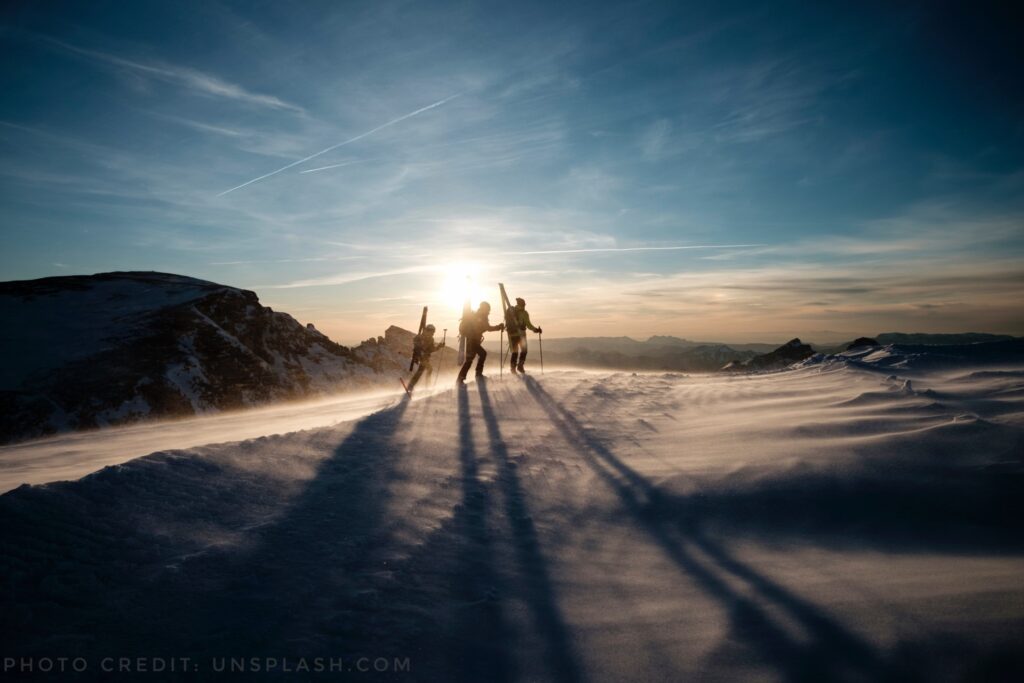 So what's the verdict on Andorra? Visit or skip?
It depends on what you like. We love mountains so the fact that the city of Andorra la Vella seems to sit on top of a mountain surrounded by mountains was very visually appealing to us. That was a plus. We're not shopping addicts, and the city felt like its singular purpose was to be a giant shopping mall, so that was a pretty big minus in our books.
Would we come back to Andorra?
Maybe for a skiing holiday. But we have so many winter bucket list places to visit, that Andorra may wait awhile still.
Should you put Andorra on your bucket list?
That depends. If you love duty-free bargain shopping and skiing, you might want to try this tiny country. Or if you are taking a road trip through the Pyrenees, by all means, stop by. But if you're looking for charm and inspiration, and you have limited vacation time, there are other places you might enjoy better.
Pin It!