Christmas in Europe would not be complete without a visit to at least one of its charming Christmas markets. If you happen to be in Provence in the second half of November or in December, do not miss the Aix-en-Provence Christmas Market.
Aix, a gorgeous town originally founded by the Romans more than two millennia ago, becomes even more attractive during the holiday season.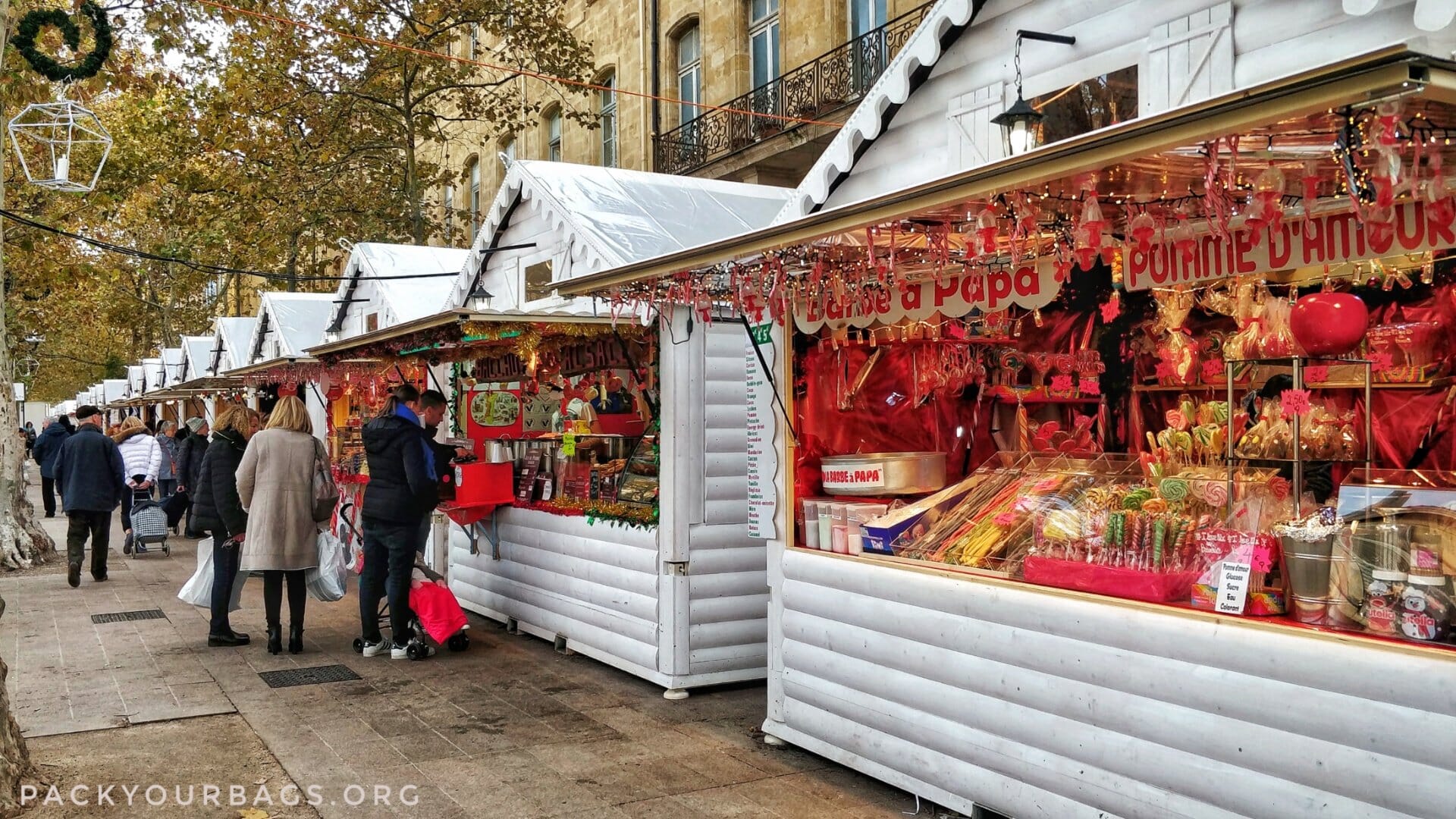 In this practical guide, we will tell you about the:
Here are the 2022 Aix-en-Provence Christmas Market dates: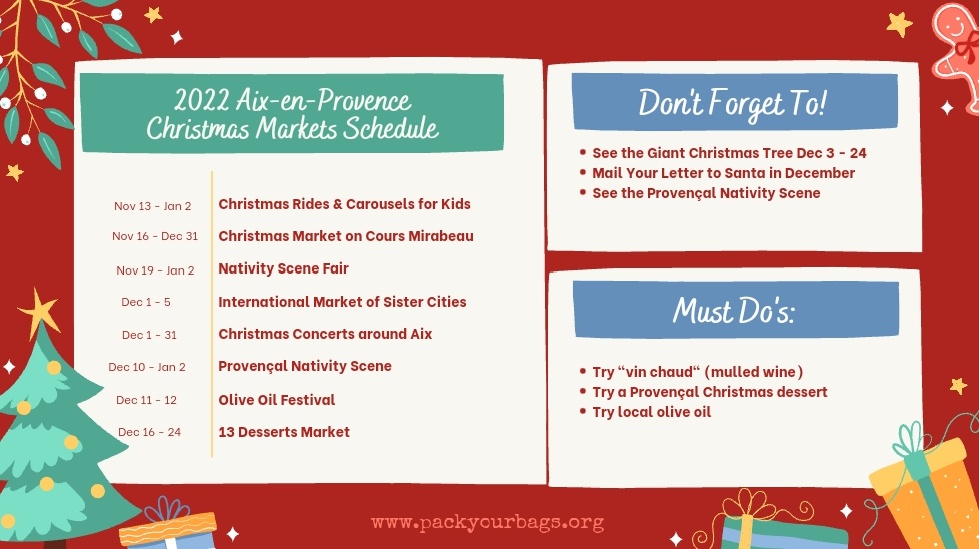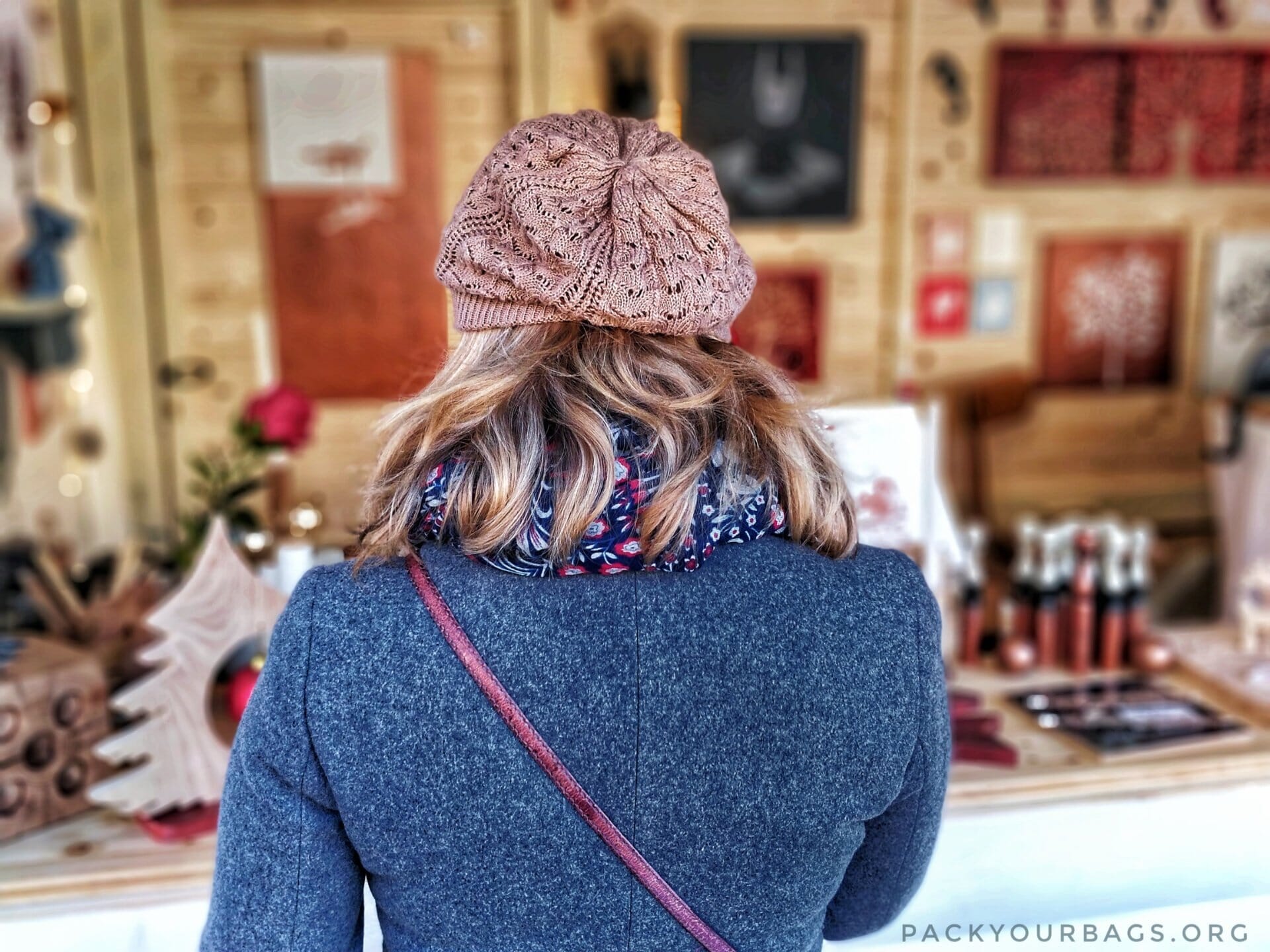 Aix-en-Provence Christmas Market
The Aix-en-Provence Christmas Market (Marché de Noël d'Aix-en-Provence) used to end by Christmas Day but for the last few years, the market is normally scheduled to run from the middle of November to Dec 31, every day, including Christmas Day. This is great news for those who wish to spend time in Aix during the week between Christmas Day and New Year's. A few years ago, the one time we actually stayed in town for Christmas and New Year's, the usually bustling town of Aix turned into a ghost town. So having the market still on during that time is a welcome change.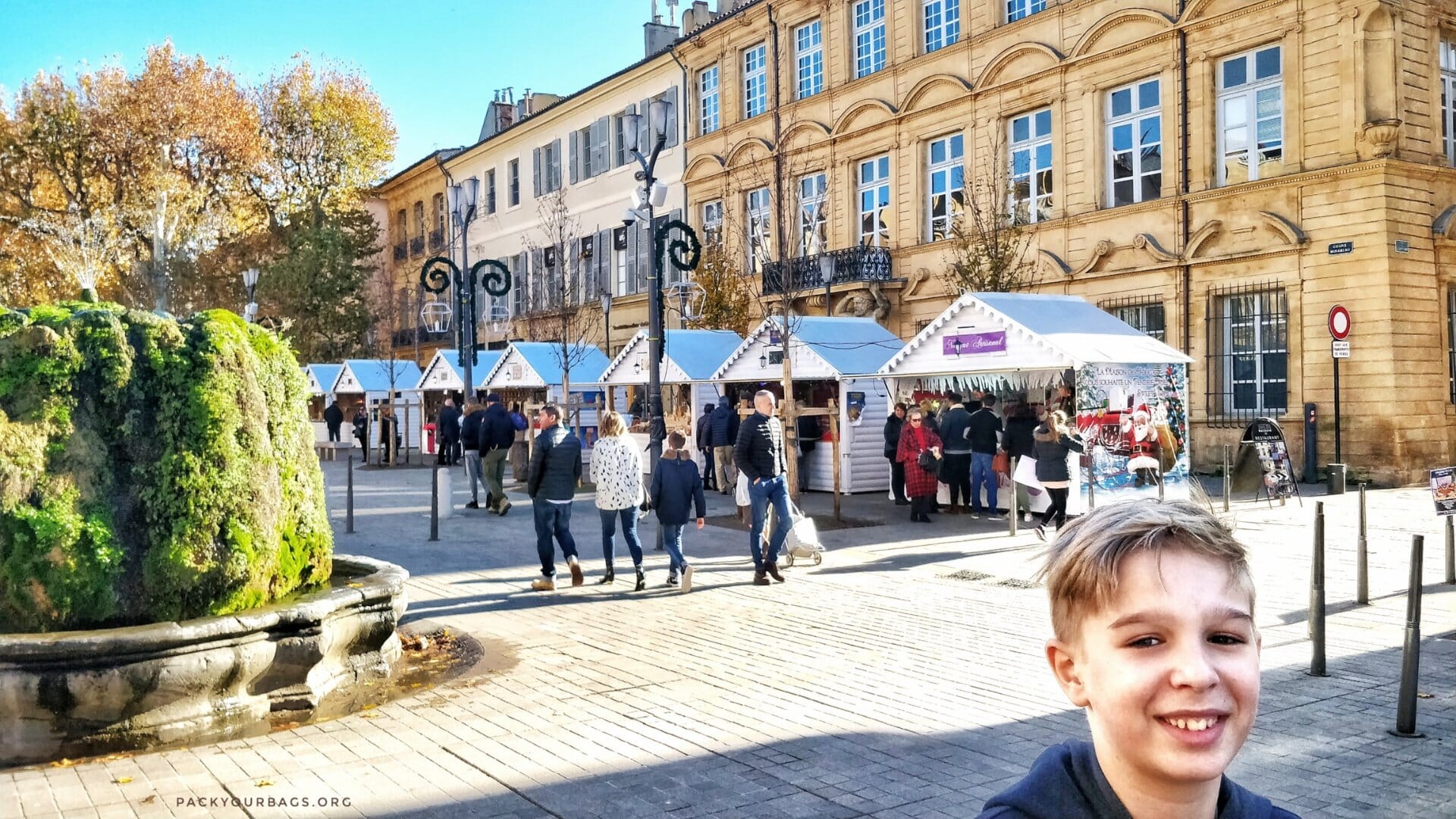 The market's wooden huts line the main drag of Aix historical centre – the Cours Mirabeau. Here, you will find anything from local Provençal products to hand crafted toys and delicious mulled wine. There is even a magician teaching his craft to an ever present group of youngsters. Admission to this market is free of charge.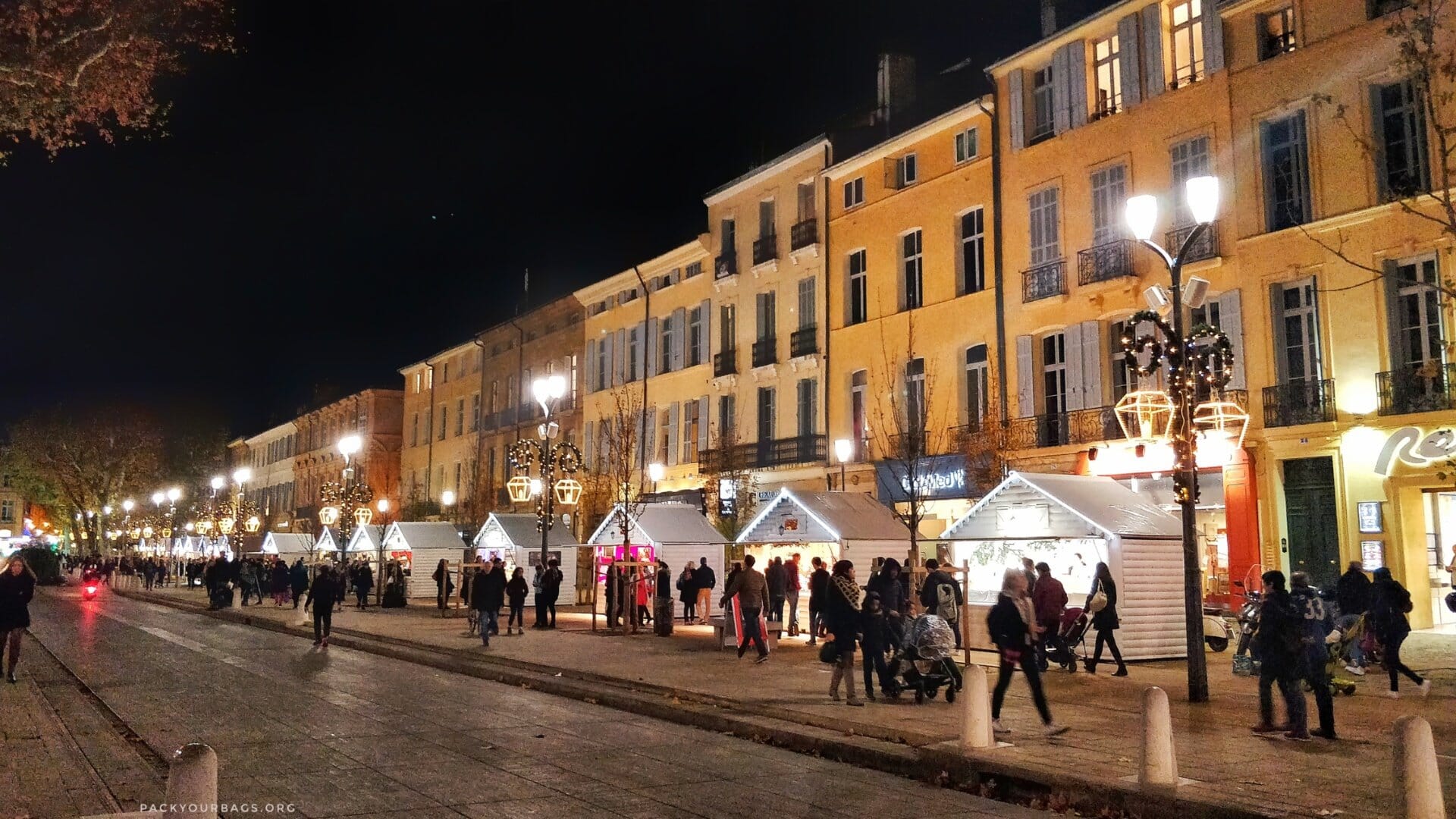 International Market of Sister Cities
Aix-en-Provence has several sister cities throughout the world. A few of them participate in the International Market of Sister Cities (Marché International des Villes Jumelles) but only for a few days in early December. The cities that participate usually are Askhelon (Israel), Baalbeck (Lebanon), Bath (UK), Carthage (Tunisia), Coimbra (Portugal), Granada (Spain), Kumamoto (Japan), Pecs (Hungary), Perugia (Italy) and Tübingen (Germany).
Although this is a separate market from the Christmas one, I include it here because it runs alongside the Christmas Market, although for only a handful of days, as mentioned before. Here you can buy delicious delicacies from each of these cities. I, myself, try not to miss the sauerkraut from the German stall and the falafel from the Israeli one.
You can find this market at Les Allées Provençales right next to the Tourist Information Centre (Office de Tourisme) in Aix-en-Provence.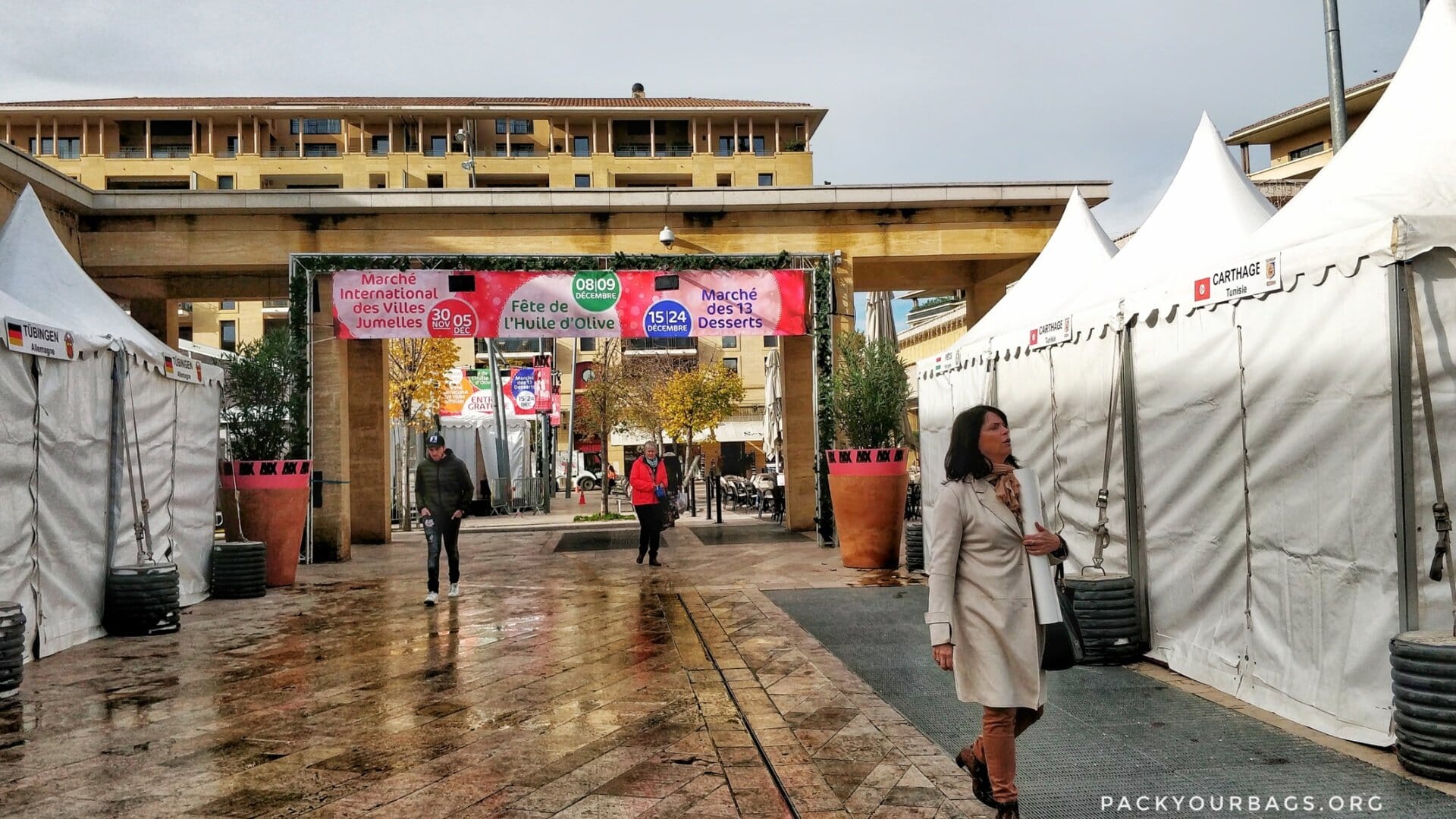 Nativity Scene Fair and Exhibit
Roughly around the same time as the Christmas Market, you can also catch The Nativity Scene Fair (Foire aux Santons) from about the last two weeks of November to early January (except Christmas Day). Here, local artisans present their meticulous craft. At this fair, you will be able to buy everything you might possibly need for your Provençal-style Nativity scene: from little human figurines to an entire village complete with buildings and farm animals. It's worth a visit to learn about the local Christmas traditions. This fair is usually located at Les Allées Provençales (very close to the Office de Tourisme).
If you would like to see what a complete Nativity scene Provençal style (la Crèche Traditionnelle Provençale) is supposed to look like you can visit the House of Provence (Oustau de Prouvènço) in Parc Jourdan in Aix-en-Provence. It's open daily from 2:30 PM to 5:30 PM and admission is free. This exhibit normally begins the second weekend of December and runs into the first couple of days of January.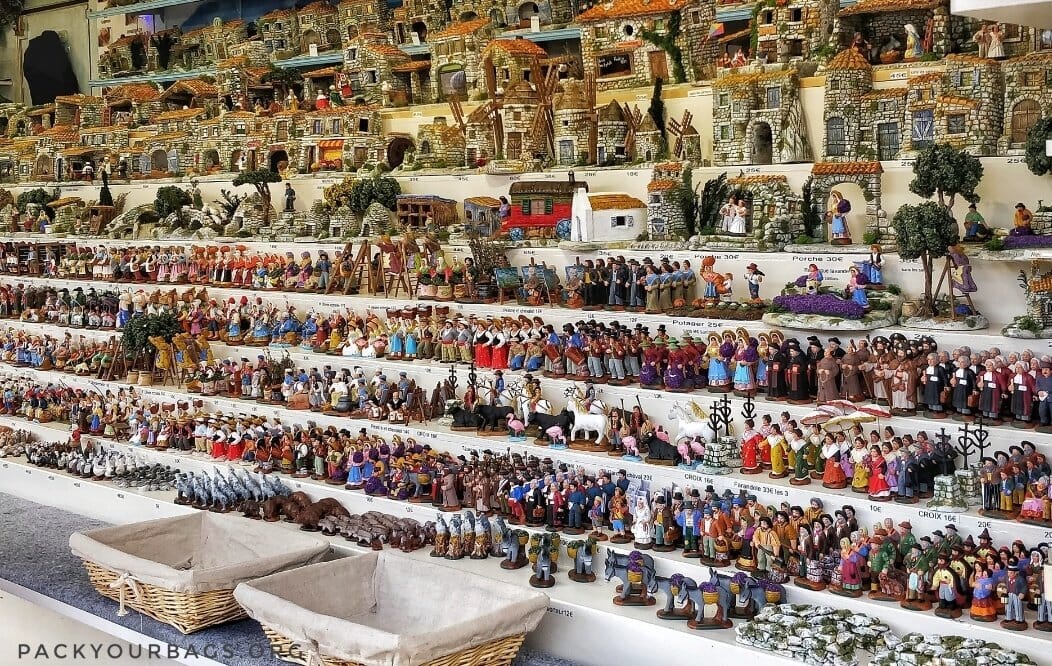 Christmas Carousels for Kids
The little ones are not forgotten at this market. There are plenty of rides (les manéges de Noël) for ages from little tykes to pre-teens. Our son especially enjoys the bumper cars. And don't forget to grab some roasted chestnuts or cotton candy from the local sellers after the fun rides. These are usually open at around the same time as the Christmas Market.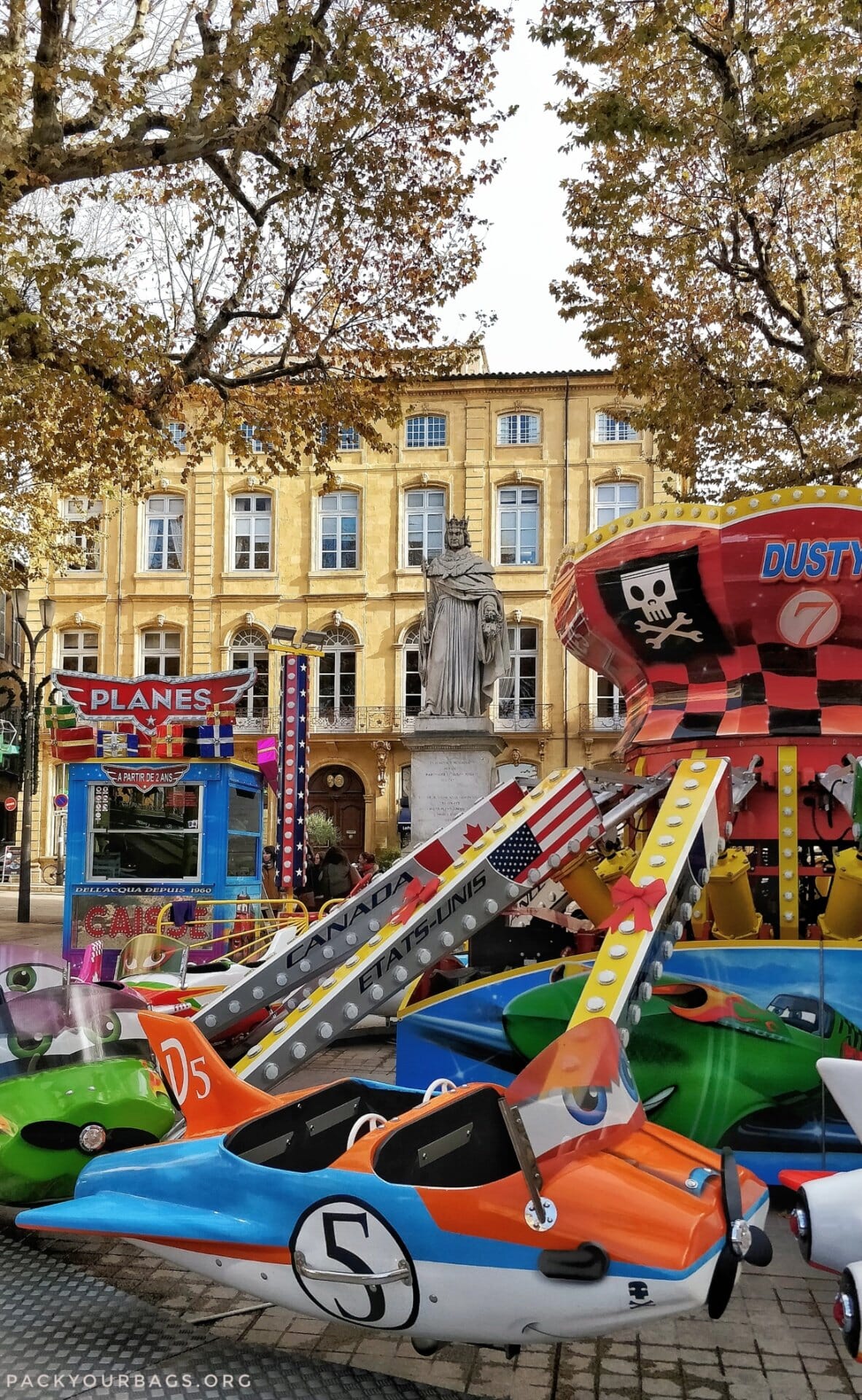 13 Desserts Market
This dessert market (Le marché des 13 Desserts) usually runs from the middle of December to December 24. This market is worth a visit if you want to learn more about Provençal Christmas traditions and taste some amazing sugary treats typical to this region.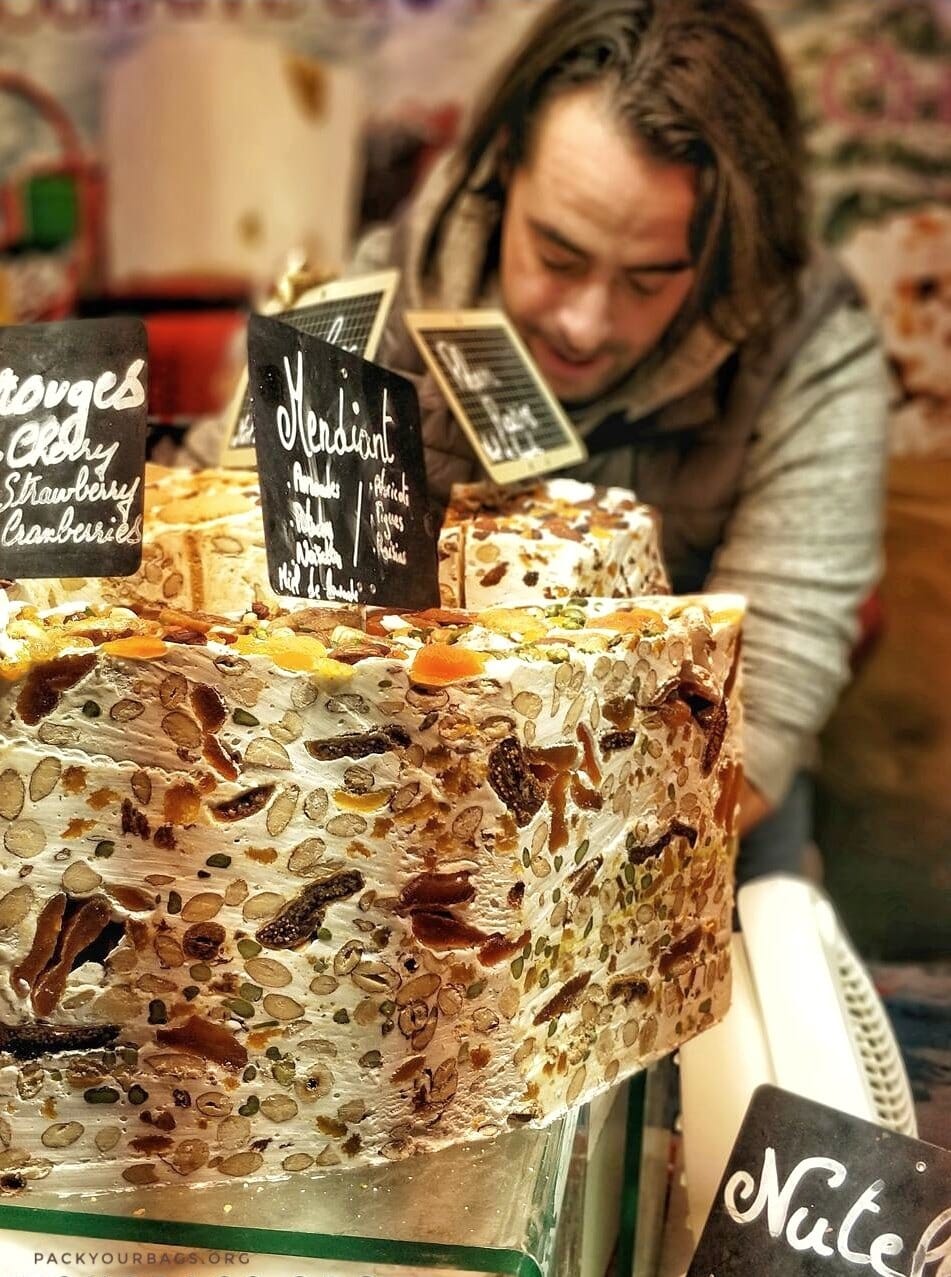 Giant Christmas Tree
This largest Christmas tree (sapin géant) in Aix can be found either at Place des Prêcheurs in front of the Church of Mary Magdalene (Église de la Madeleine) or at the adjacent Place de Verdun in front of the Court of Appeal (Palais de Justice). The tree usually stands at roughly 13 metres tall.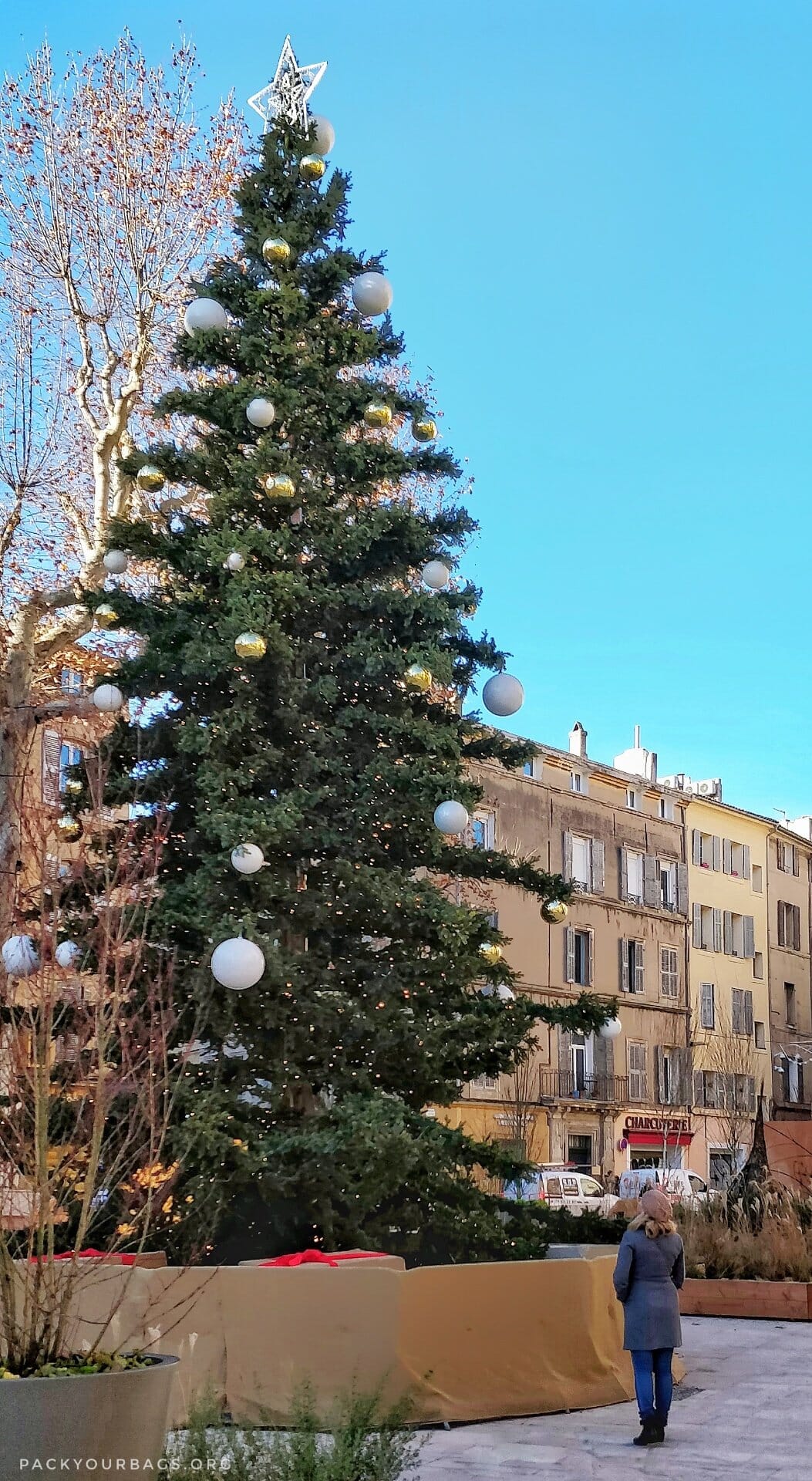 Santa's Mail Box
Looking for a place to mail a letter to Santa? No problem. The city of Aix has thought of everything. Right next to the giant Christmas tree, you will find Santa's Mail Box (boîte aux lettres du Père Noël).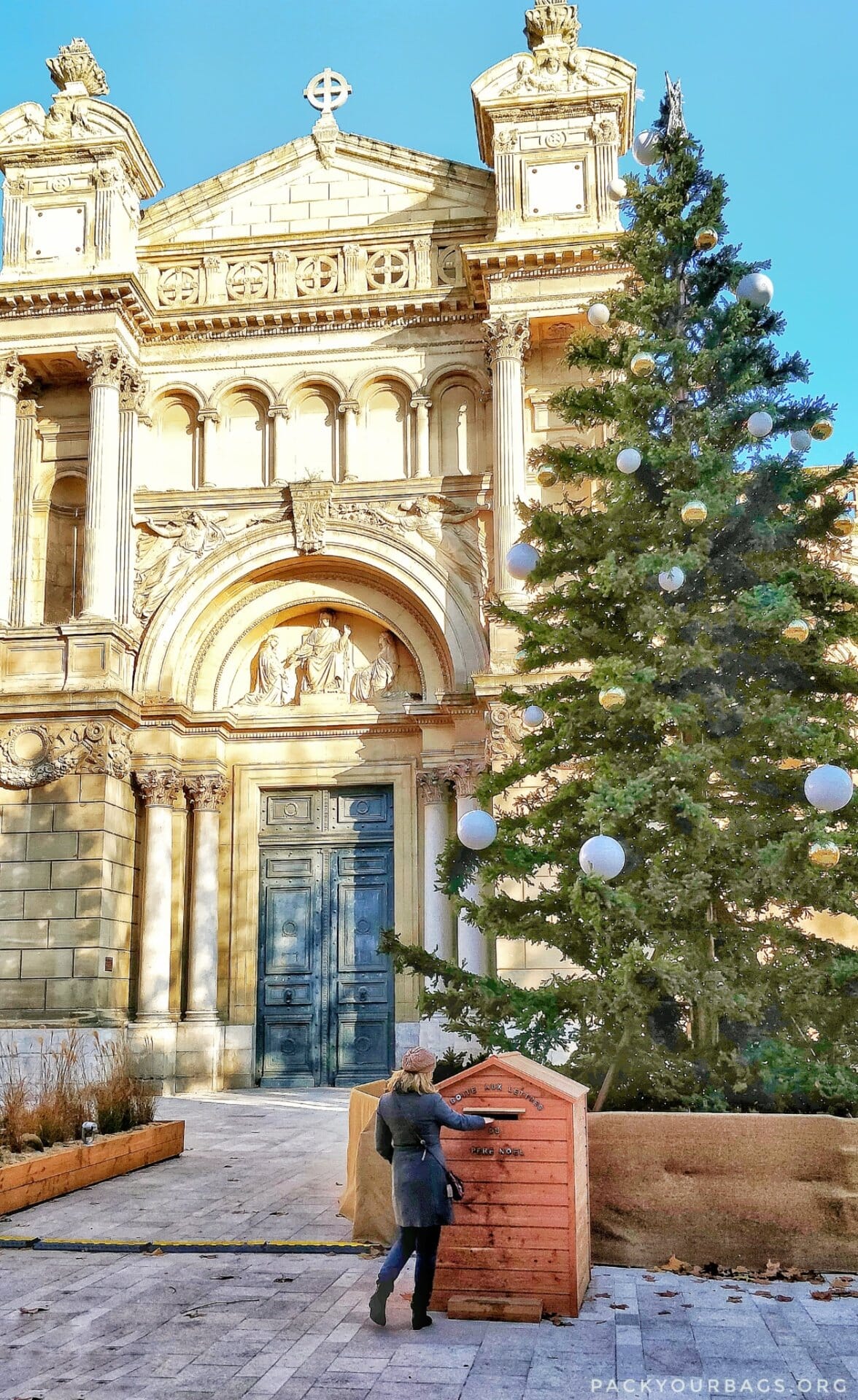 Olive Oil Festival
Olive oil is one of the staples grown in the region of Provence. I would be remiss not to include the Aix-en-Provence Olive Oil Festival (fête de d'huile d'olive d'Aix-en-Provence) on this list of Christmas events in Aix. The festival usually takes place in the Place François Villon, the square right next to the Tourism Office and lasts for a couple of days in December. During this short festival, olive growers and olive oil millers present their craft and products. So if you are a lover of all things olive – oil, tapenades, baked goods and so on – don't miss this delicious event.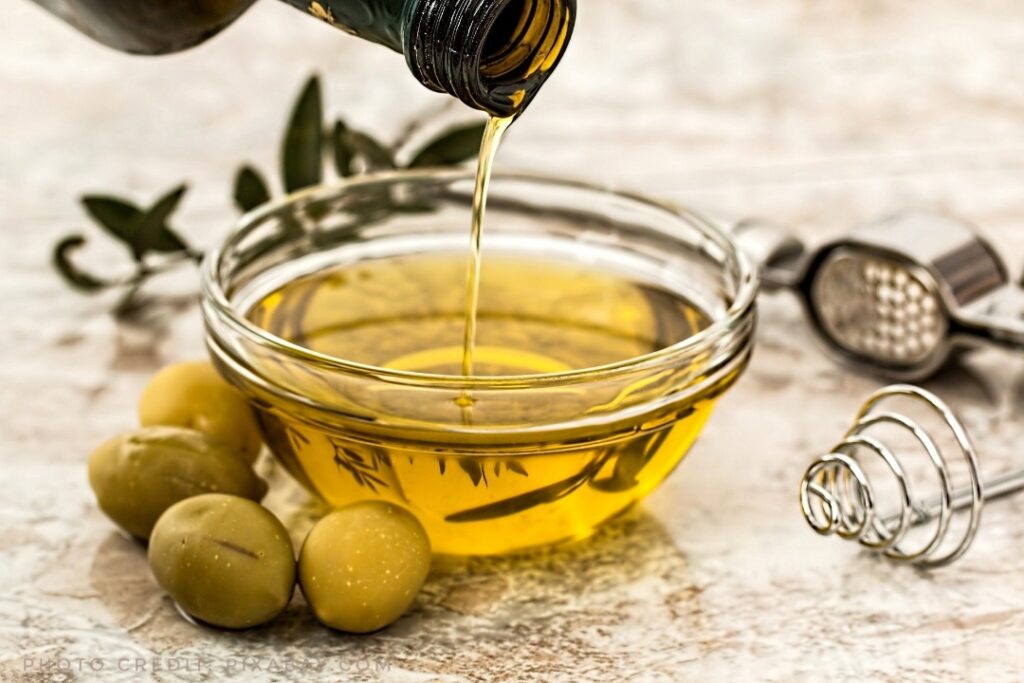 Warm up with a hot drink
All that walking around town can leave you chilled especially if the Mistral wind is blowing on the day of your visit, so you might want to warm up with a hot drink.
We have several favourites. At the Christmas Market on Cours Mirabeau, you will find both mulled wine (vin chaud) and mulled beer (bière chaude). Both are good, but our favourite mulled wine can be found at a little "hole-in-the-wall" place called Aux Petits Oignons (2 rue Peyresc). We love it because it is made according to a Scandinavian recipe and it has that extra oomph.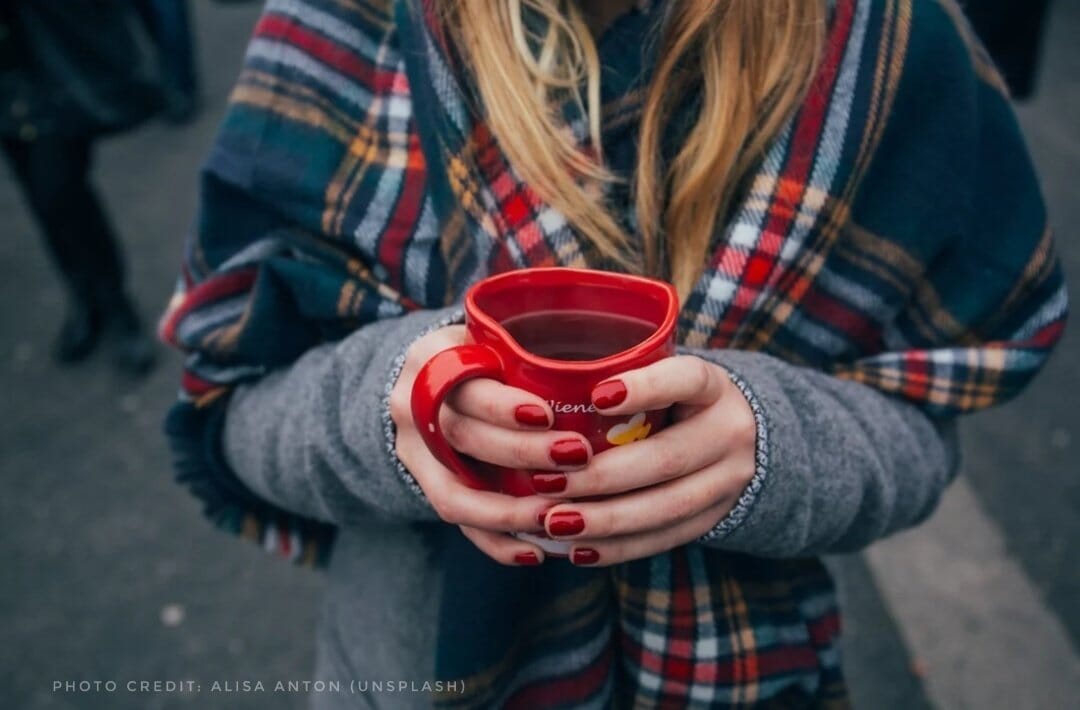 If you are not a wine or beer drinker, you might want to try a grog (rum drink) at L'Unic Bar (40 rue Vauvenargues).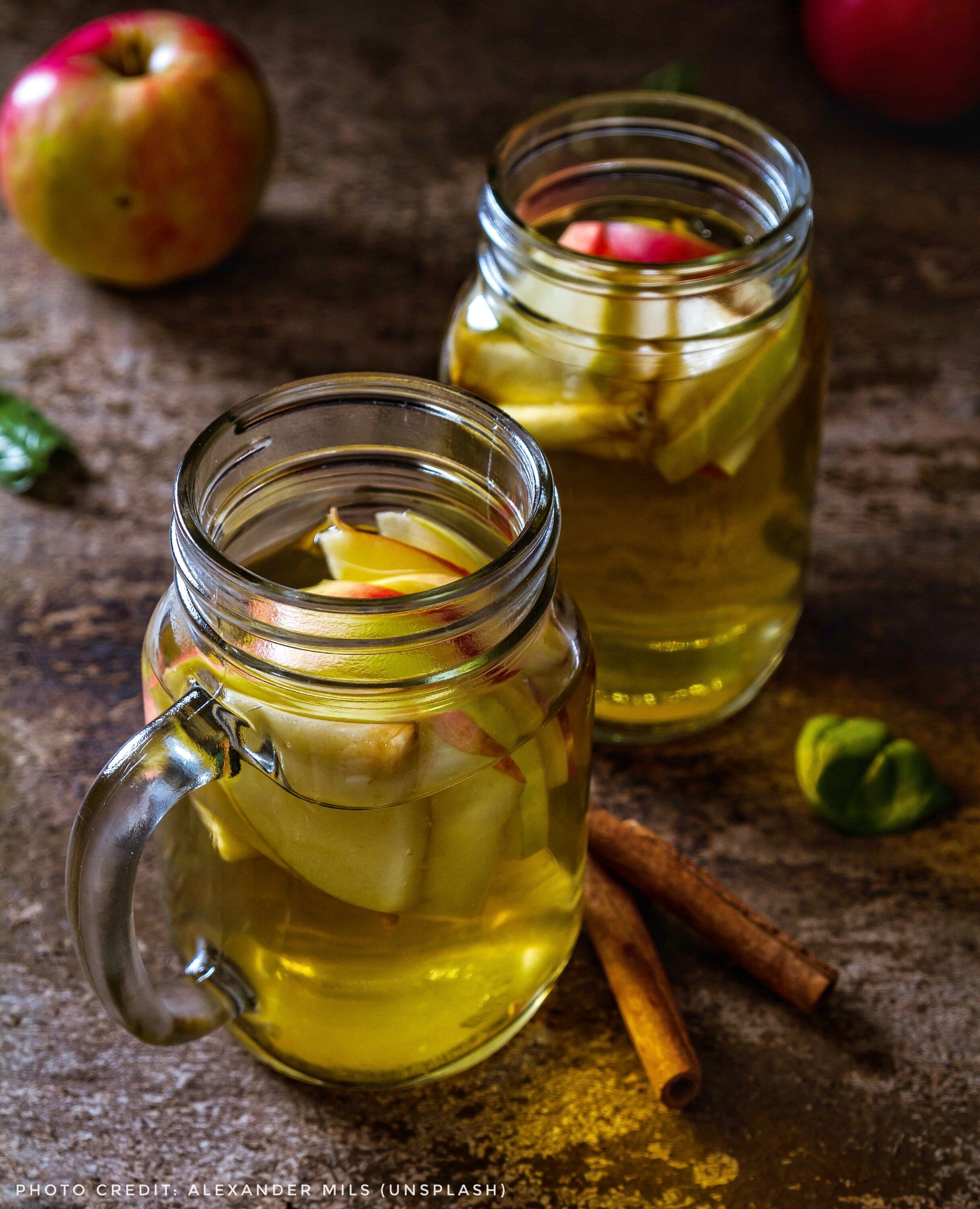 For the younger generation and those who prefer non-alcoholic drinks, you will be able to get a hot chocolate or tea at most establishments.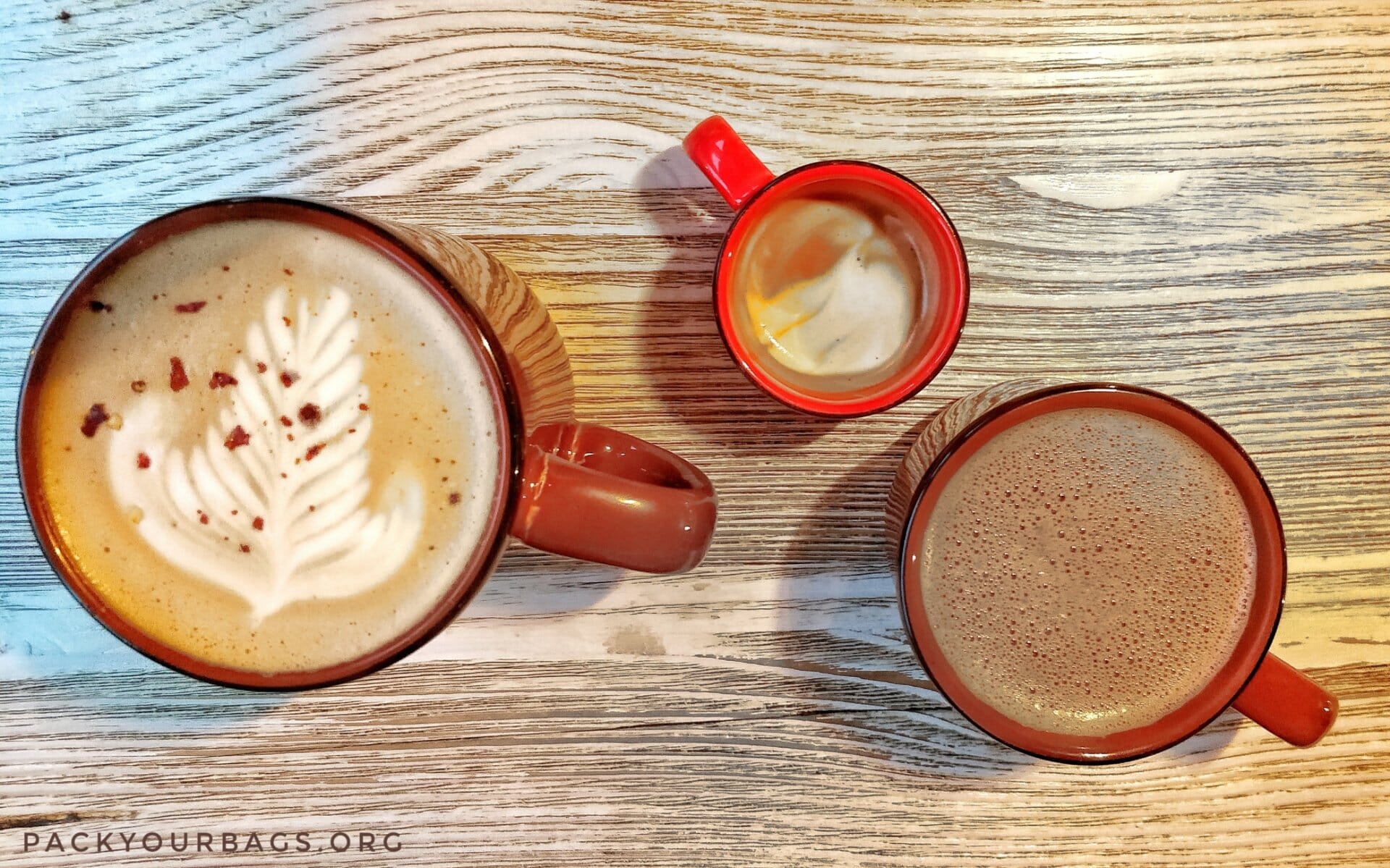 Christmas Carols in Aix
No holiday is complete without music and when you are in Aix you should search out traditional Provençal Christmas carols (chants de Noël). Usually there are dozens of concerts throughout the region (ranging from free to affordable), several of which take place in Aix. You can find the the entire program here.
However, if you happen to be walking around Aix during Christmas time, you might just stumble upon Christmas carolers on the street, which is always a treat.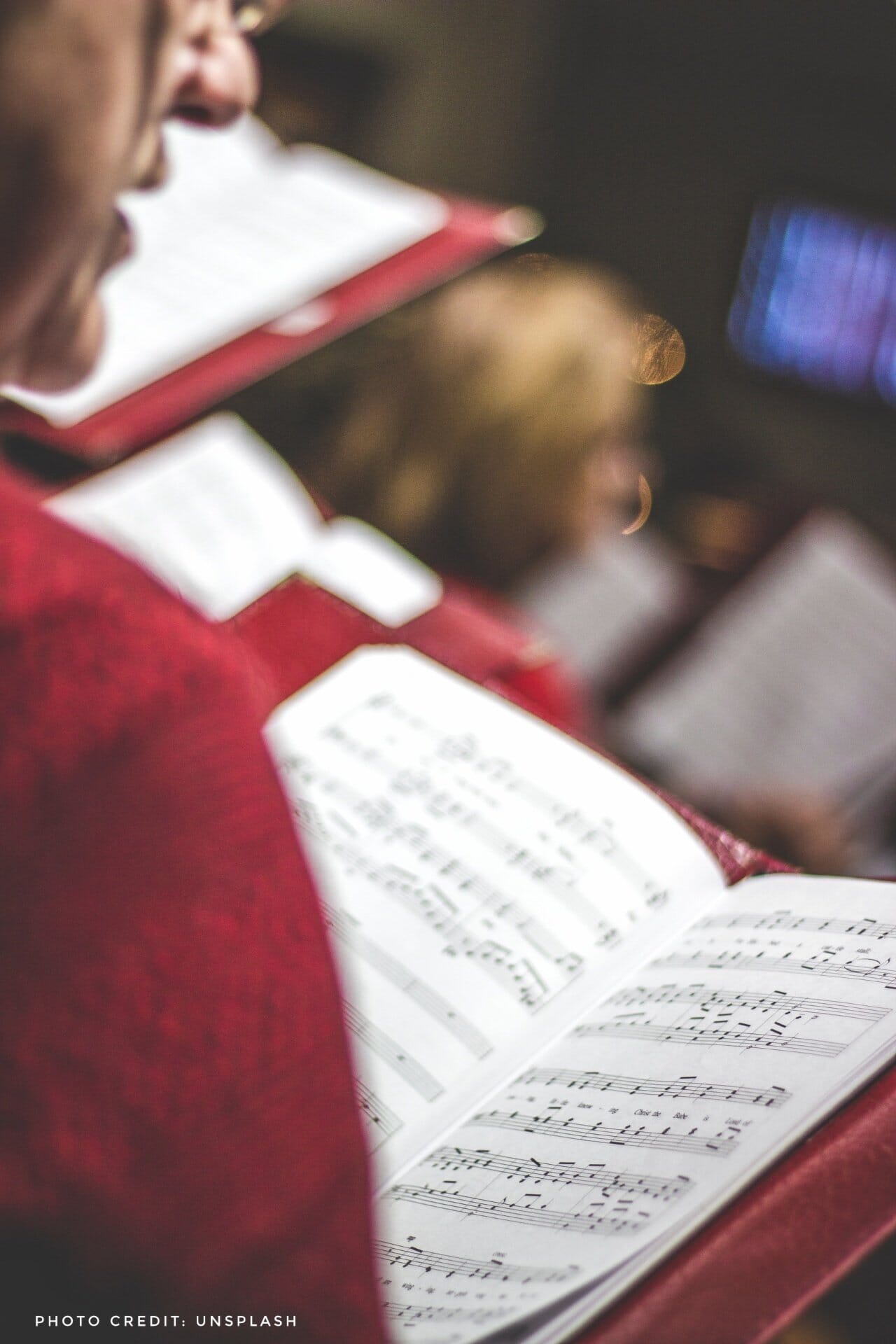 The Three Wise Men Parade
What's great about France (and other Mediterranean countries) is that the holiday season doesn't just end with New Year's. There is always Epiphany on January 6 that celebrates the Three Wise Men (or the Three Kings). This holiday, is, in fact, our son's favourite. And I bet most kids probably feel the same. Why? Because this is the holiday when camels and other animals make their appearance on Cours Mirabeau, the main street in the Old Town of Aix. The Three Wise Men are also there in their full regalia. As well, locals in traditional clothing dance on the street and sing traditional Provençal Christmas carols. It's great fun for the whole family. For more info, see our detailed guide to the Three Kings Parade, also called the Epiphany Parade.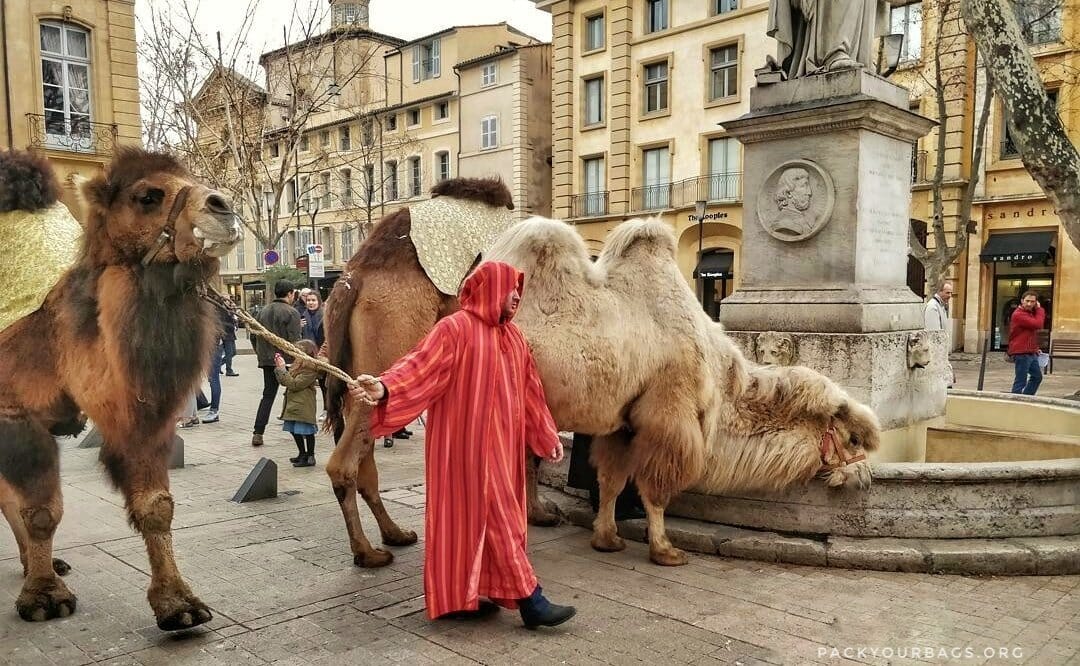 Well, I hope I have convinced you to visit the Aix-en-Provence Christmas Market. Aix is a small city with a big heart and it does all holidays with great pomp. You will not be disappointed.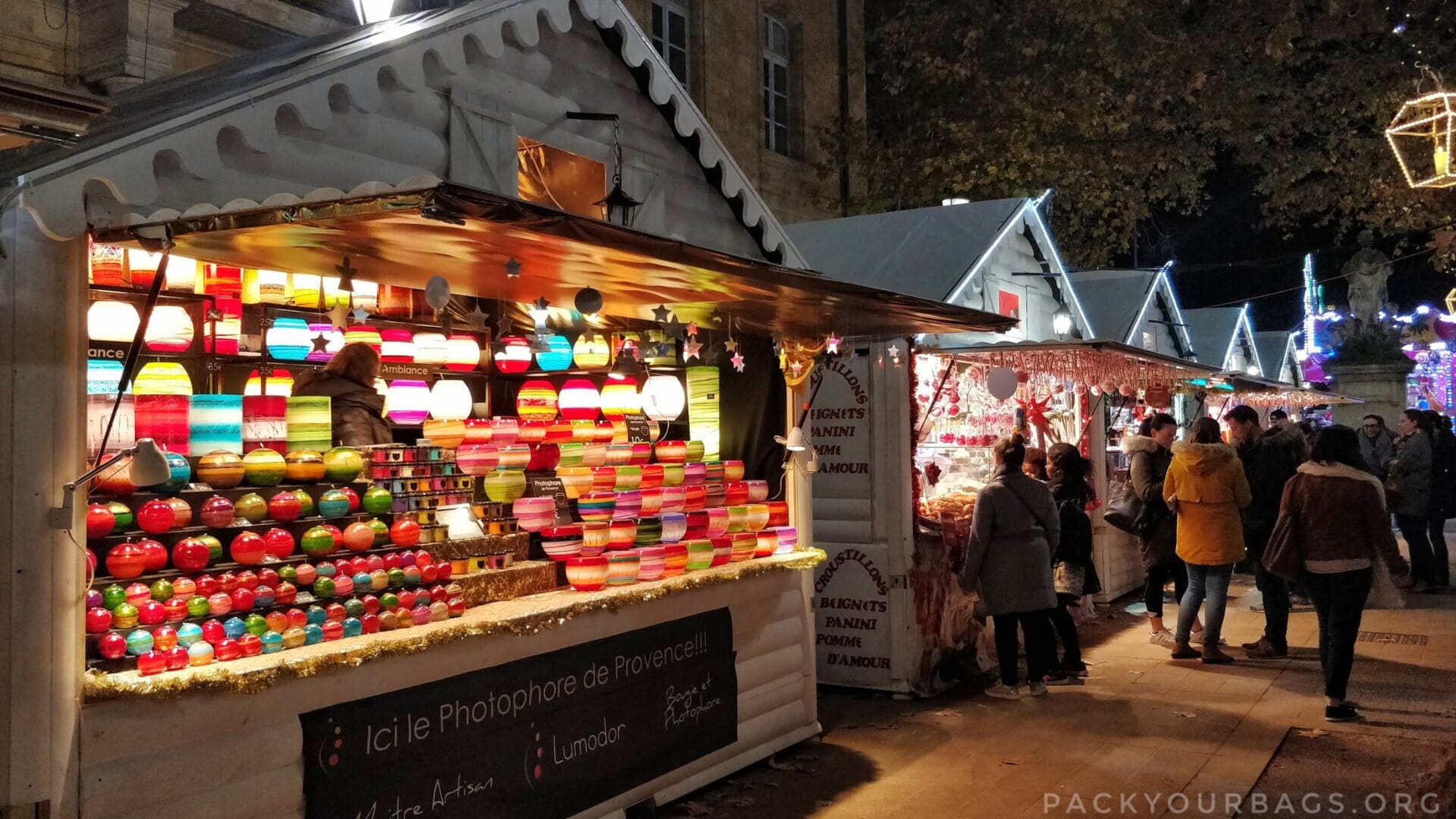 Joyeux Noël!
P.S. Looking for other things to do in the south of France during winter? Then check out our post about Christmas in the French Alps.
Pin me!