Tenerife embodies everything we require for a perfect family holiday. And it might not be what you think. While the island may have plenty of all-inclusive resorts, that is not what drew us in. Let us show you what our ideal vacation looks like.
Tenerife: a guide to a perfect family holiday
We spent a very active week on this largest of the Canary Islands and absolutely fell in love with its many picturesque landscapes. The view of the volcano Teide's snowy peak, emblematic of Tenerife, followed us almost everywhere we went on this island.
How we got to Tenerife
We flew in to Tenerife from Gran Canaria where we had already been staying the previous week. There are several daily inter-island flights on Air Europa. They are affordable and only take 30 minutes. This is definitely a faster and more cost-effective way to island hop than on a ferry. If you are in Barcelona, there are very affordable flights with either Ryanair or Norwegian Air.
How we got around Tenerife
We rented a car for a very low price. Be careful when renting and read the small print. Some prices seem too good to be true and they may be when you add extra fees some companies charge.
Where we stayed at on Tenerife
Because we love to immerse ourselves in local culture and see what local people live like, we don't usually stay at big resorts. We much prefer renting a house or an apartment from regular people. On Tenerife, we rented a two-bedroom house with a big terrace for a price that would only buy you a hotel room at a resort. We had a lovely view of the Atlantic facing the small island of La Gomera on one side and a rocky landscape on the the other. The house was located in a small town, walking distance to several restaurants.
Where we ate on Tenerife
We love to cook and we had a fully equipped kitchen so most days we made our own meals. Because we were close to some good and affordable restaurants, we did eat out a couple of meals out.
What we did & saw on Tenerife
Like Gran Canaria, Tenerife is breathtakingly beautiful with an amazing mix of landscapes and microclimates. We recommend doing more than just going to the beach. Otherwise you will miss out on the unusual variety of sights this island has to offer. Here is what we saw and did:
Village of Masca
Icod de los Vinos
Mount Teide (a volcano)
Garachico
Faro de Rasca Beach
Natural pools
Unusual trees: Fat Pine, The Dragon Tree & A Tree We Fell in Love With
Mirador de Cherfe
Roque Cinchado
Los Gigantes
Hiking
Cool fact: You can get to the top of Mount Teide by cable car. If you want to do this pre-purchase your tickets for the Mount Teide cable car. We tried for four days in a row to go but due to high winds the station remained closed. We will definitely attempt this experience next time. If, like us, you don't manage to get there, don't worry. You get the best view of the volcano by not being on it. 😄  You can also hike up there (even during high winds) but you will need to pre-book a special access permit (free of charge) to Teide to gain access to the top of the volcano. However, you may have to book well in advance. There is a limited amount of passes and often they are booked up a few months in advance. 
Gran Canaria or Tenerife?
Which one do we like better? We cannot decide. Both are amazing and unbelievably beautiful. Each has a surprising variety of landscapes and microclimates for an island. But if you want to see dessert-like dunes, then head to Gran Canaria. If you would rather be near the largest volcano in the Atlantic, then head to Tenerife. Of course, you don't have to choose. Just island hop on a quick and affordable flight and see both.
Pin It!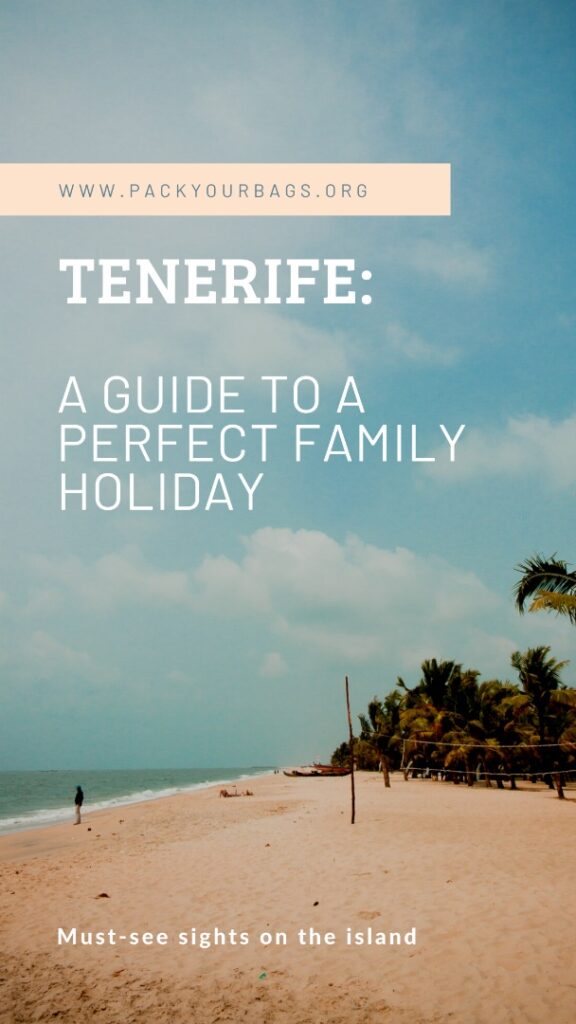 For more detail about Canary Islands, visit our other blogs: