Gran Canaria has some of the best hikes we've ever been on. It is an unbelievably beautiful island replete with hiking opportunities as varied as its landscapes. After all, where else can you climb a mountain, get lost in the clouds, play in the sand dunes and swim in the ocean, all in one day? Well, you can do all that and more on just one island.
For this purpose, we will share with you our top picks for the best hikes on Gran Canaria with (or without) kids. We chose these three places for their breathtaking beauty. All of these hikes are fairly easy and you can make them as short or as long as you wish. Oh, and they are free of charge! Which is perfect for budget travelers and those who prefer an active holiday.
Best Hikes on Gran Canaria:
Bandama Caldera
Canary Islands are volcanic in origin. As a consequence, there is frequent but mild seismic activity on the island. In fact, there are a total of seven volcanoes on this archipelago. However, the last eruption on Gran Canaria was around a 1000 years ago. The Bandama crater is a natural monument and a protected landscape. You can go on two separate hiking trails here. These are definitely some of the best hikes on the island.
First, you can hike around the crater where you will get magnificent views of the caldera, the ocean and lush forests against a mountainous backdrop. Here, you will also encounter an amazingly varied flora. This hike can be done any time.
In addition, you can also hike down into the bottom of the crater to see the beautiful plants that are native to the Canary Islands. This area has limited opening hours.
Roque Nublo
Its name means "Rock in the Clouds" and it's quite fitting. In fact, most of the time we spent here, the area was covered in heavy mist. Not surprisingly, it is the second highest peak on Gran Canaria and it's considered to be a landmark of this island. It was actually formed around 4.5 million years ago through a volcanic eruption. We highly recommend visiting this place. Truly, we can say we have never experienced anything as magical and eerie as Roque Nublo. If you want to try one of the best hikes on the island, don't miss this place if you are on Gran Canaria.
Pico de las Nieves
This mountain is the highest point on Gran Canaria at 1949 metres (6394 feet) above sea level. Its name means "peak of the snows". The name comes from snow pits first created by the inhabitants of this island in the 17th century. The snow collected in them was then mostly used for medicinal and irrigation purposes. You have a choice of several hiking opportunities around this mountain, all with amazing views. But you can also drive up for a shorter hike near the top. Unfortunately, you cannot reach the summit itself as there is a military base on top and it's off limits to the public.
In short, whether your main reason to visit Gran Canaria is to hike it or to combine a relaxing beach holiday with some great hikes, these three places will not disappoint. So lace up those hiking boots and get trekking. And there are definitely many other ways to enjoy an active family holiday on Gran Canaria.
Happy exploring!
Pin It!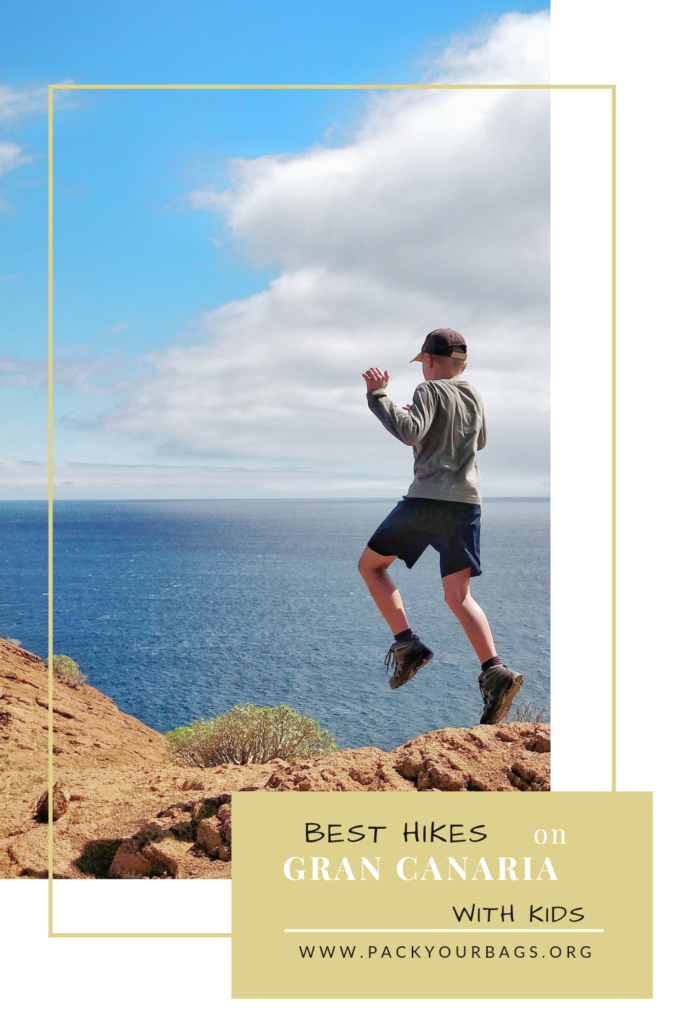 For more detail about Canary Islands, see our other posts: